Lorraine Place House Burglarized. Handyman Arrested For Forcible Touching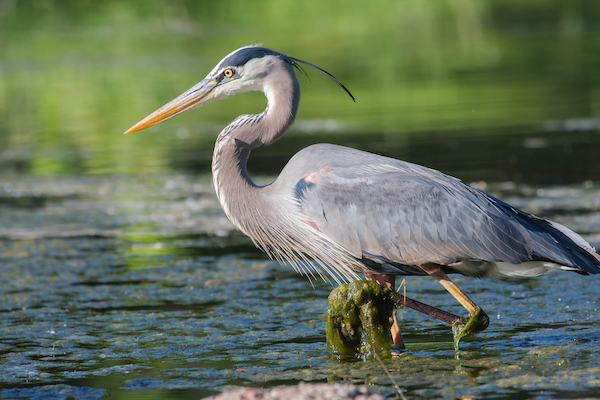 Police Report: Lorraine Place House Burglarized. Handyman Arrested For Forcible Touching
Wednesday, 20 September 2023 17:44
Last Updated: Wednesday, 20 September 2023 18:05
Published: Wednesday, 20 September 2023 17:44
Traci Dutton Ludwig
Hits: 699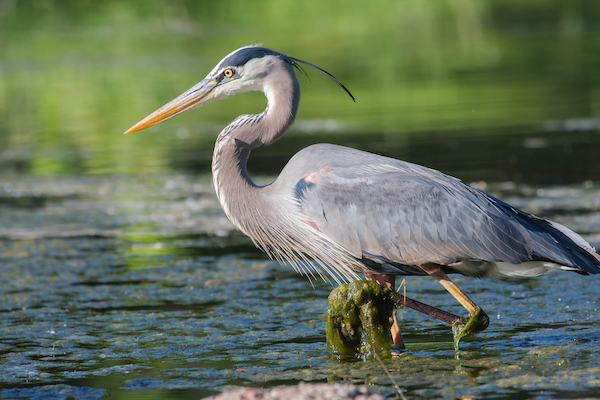 Burglary: A Lorraine Place woman reported returning home and finding her house ransacked Sept. 15. Window screens and the front door were found to be damaged. A safe containing cash, passports and property worth more than $25,000 were reported stolen.
Arrest
On Sept. 13, police arrested David Escobar, 54, of Danbury, Connecticut, on charges of forcible touching and degrading or abusing another human being. The victim was identified in the report as a 25-year-old woman. The incident allegedly occurred on Wynmor Road. Escobar allegedly works as a handyman. In follow-up to an investigation started around August 21, Escobar was ordered to arrive at headquarters with his lawyer for the arrest processing. He was released on his own recognizance, and a temporary order of protection was issued in favor of the victim.
Assistance
Police responded to a report of harassment on Spencer Place Sept. 11. A woman reported harassment from her former employer. Police stood by while the employer returned personal belongings to the ex-employee and paid her for her last two days of work.
Suspicious
A Fox Meadow Road resident reported a heavyset, white man rang the doorbell and left. The man was described as wearing a T-shirt that read, "Keep calm and don't blink" Sept. 13. Later the man returned to the resident's house and rang the doorbell again. The resident said he thought the man might have left something at the doorstep. Police went to the scene and saw the man in a T-shirt matching the description. He said he rang the doorbell of the resident's house because he found litter on the street, brought it to the doorstep and rang the bell because he believed that the resident had littered. Police advised him to not return to the resident's house.
Concern
A caller was concerned about a child near a brook of moving water on Paddington Road Sept. 14. Police spoke with the homeowner of the property and advised her to monitor children or keep children away from the brook for safety.
A River Road caller reported concern for a homeless woman apparently living in her
car Sept. 14. Police advised that they were already working with the woman to assist in her getting housing and assistance from social services.
Civil matter
On Sept. 13, a Meadow Road woman alleged that packages ordered from LL Bean had been delivered to her neighbor's house by mistake on Aug. 31. The woman said she was not on good terms with her neighbor, and she was concerned that her neighbor had not given her the packages. Police contacted the neighbor. She said she had received the packages and had returned them to a UPS store since the packages were not intended for her.
A Horseguard Lane resident called police regarding a verbal dispute with a contractor over a bill for appliance repair Sept. 15. He said the contractor would not leave. Police went to the house. The resident paid the bill, and the contractor left.
Cars and roadways
A large pile of gravel was reported in the roadway at Rectory and Church lanes Sept. 11. Police barricaded the area and advised nearby workers to clean up their gravel.
On Sept. 11, police taped off a flooded area of Clarence Road and Boulevard.
Police and firefighters helped unlock a parked car on Sage Terrace to release two children who accidentally got locked inside the car. They were released unharmed.
Highway workers cleared flood basins to assist with drainage, as a way to alleviated flooding conditions on Post Road Sept. 11.
On Sept. 11, police cleared branches and storm debris from Greenacres Avenue.
A fallen tree took down a power line on Crane Road Sept. 11. Police notified Con Edison.
Police noticed a parked car on Palmer with a broken window Sept. 13. Nothing was removed from the car. Review of a doorbell camera did not reveal anything suspicious. The break might have been accidental.
Cars were parked on Mamaroneck Road Sept. 13. Police issued parking summonses where appropriate.
On Sept. 13, police observed a driver fail to stop for a school bus on Griffen Avenue. Further investigation showed the Rye Brook driver had a suspended license. Summonses were issued for each offense.
On Sept. 13, police issued summonses to a Connecticut driver because it was determined his license had been suspended.
A caller reported a man asleep at the wheel while driving on Weaver Street around noon Sept. 14.
On Sept. 15, a sanitation worker reported a Lawrence Road resident backed into a sanitation vehicle and left the scene.
On Sept. 16, a Larchmont driver, while travelling through the Village on Popham Road, was found to be driving with a suspended registration. Police issued a summons and removed the car's license plates.
At the request of a car owner, police turned of lights that had been left on, and they secured the car on East Parkway Sept. 17.
On Sept. 17, a Bronx driver, while travelling through the Village on Crane Road, was found to be driving with a suspended registration and a license suspension. Police issued summonses and removed the car's license plates.
Village code
A Popham Road resident complained of a beeping alarm that was sounding for over an hour in a neighbor's apartment Sept. 11. The doorman entered the apartment, which was vacant, and silenced the alarm. It had apparently gotten wet from storm damage and malfunctioned.
On Sept. 12, police removed two illegally posted advertising signs from Montrose Road and issued summonses.
Police dispersed noisy kids from Edgewood School grounds after dark Sept. 16.
Police told kids playing basketball outside on Post Road to keep the noise down after neighbors complained Sept. 16.
Animals
A bobcat was reported on Park Road Sept. 13. It did not appear aggressive or sick, according to the person who allegedly saw it.
Police facilitated a reunion between a lost dog and its owner on Catherine Road Sept. 15.
A blue heron got stuck in a fishing line in Duck Pond on Heathcote Road Sept. 16. Police helped the bird get free from the fishing line.
A resident reported being bitten by a small black dog while walking on Murray Hill Road Sept. 17. The dog's owner reported the dog slipped from her grip. The dog was up to date with all vaccines. Police issued the owner a summons.
A Barry Road resident reported a raccoon stuck in a construction dumpster on her property Sept. 17. She refused to call an animal trapper and advised her would ask her contractor or the dumpster company for assistance.
Lost and found
Police found a license plate on the ground at Lincoln and Carthage roads Sept. 12. They identified the owner, notified him, and held the license plate at headquarters for pickup.
A woman reported losing her cell phone in Irvington Sept. 13. Police advised her to contact Irvington police.
A passerby found a credit card on Christie Place and gave it to police Sept. 14.
An Audi car key was found on Woodland Place Sept. 17.
Firefighters
On Sept. 11, firefighters helped emergency medical workers with a patient incident on Chateaux Circle.
A dishwasher overheated, ignited the door panel and melted plastic in the panel on Ardmore Road Sept. 11. The fire was out when firefighters arrived. They confirmed the kitchen was safe and removed the dishwasher door panel from the house.
Firefighters assisted at a two-car accident on the Hutchinson River Parkway Sept. 11. Westchester County police took one driver into custody.
Firefighters helped a Walworth Avenue resident with a newly installed hot water heater, which was having problems with the pilot light igniting, Sept. 12.
A Crest Lane garbage disposal would not turn off Sept.12. Police shut power at the circuit breaker.
Firefighters assisted at a car accident on the Hutchinson River Parkway Sept. 14.
A Woods Lane woman locked herself outside the house while a pot of food was cooking on the stove Sept. 14. Firefighters let her back inside the house by gaining entry.
Firefighters shut down an unoccupied elevator because it was not functioning properly on Depot Place Sept. 15.
Firefighters released one occupant from a stuck elevator on Depot Place and shut it down because it was not functioning properly Sept. 16.
Using a grabber took, firefighters retrieved a fallen item from a storm drain on Pinecrest Road Sept. 16.
This report covering police and fire department activity from Sept. 11-17 has been compiled from official information.

This police report is sponsored by Scarsdale Security who does more than just security. Contact them about remote video for your home or business. Call 914-722-2200 or visit their website.