I've tested dozens of smart home devices and these are the 3 I can't live without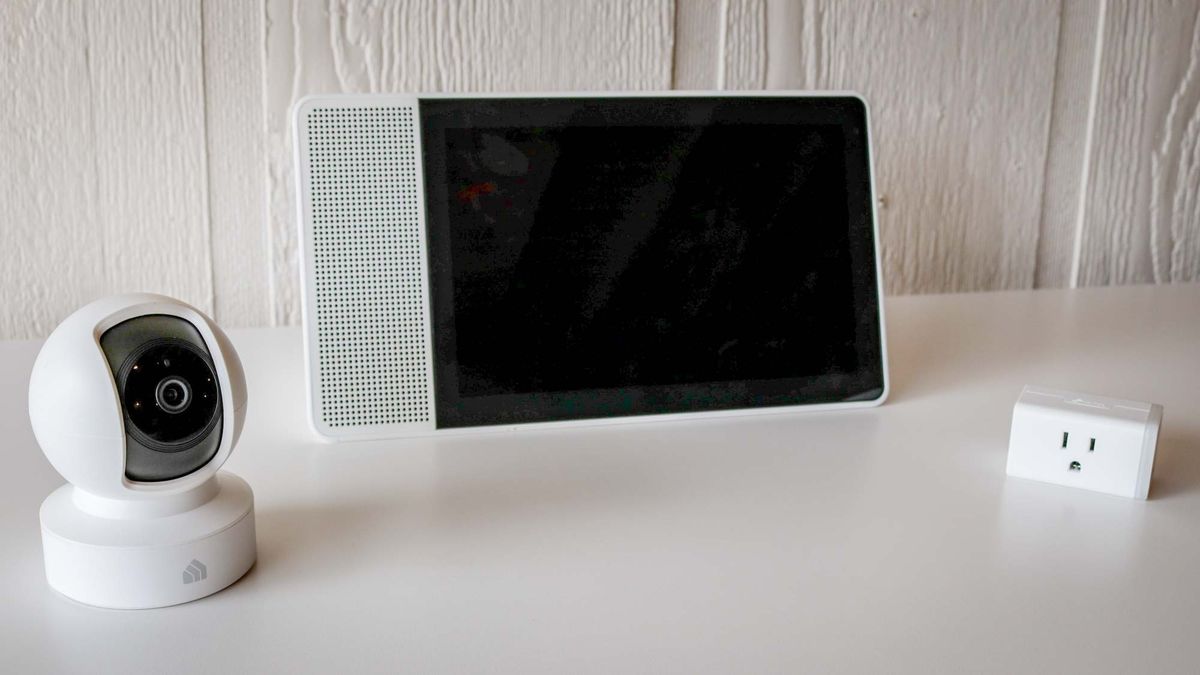 Turning your house or apartment into a smart home doesn't have to be a massive undertaking. In fact, you can start small with one device or even a few and work up to being able to control everything using just your voice — that's what I did.
It all began when I picked up a set of Philips Hue lights for my new apartment and paired them with a Google Home Mini. From there, I added one of the best smart speakers to every room in order to have coverage throughout the apartment.
Adding new devices to my smart home and linking them through the Google Home app quickly became addictive and before long, I had more smart home devices than I probably needed my apartment. Thankfully, it was time to say goodbye to the apartment and move into a house. As you would expect, this gave me ample opportunities (and the necessary space) to test out more devices.
Naturally I needed some of the best home security cameras to keep an eye on my new home, and adding a smart sensor to my mailbox finally gave me a reason to try out the best Alexa speakers. Still, even after testing loads of the best smart home devices both for work and on my own dime, these are the three that I just can't live without.
A large smart display for the kitchen
Before there was a Nest Hub, a Nest Hub Max or even the Google Home Hub, there were smart displays with Google Assistant designed to go head to head with the original Echo Show. That's right, Google didn't make the first smart displays using its own virtual assistant. Instead, LG, JBL and Lenovo threw their respective hats in the ring to do so.
But only Lenovo succeeded in this endeavor with its Lenovo Smart Display which was available in either a 7- or 10-inch form factor.
These days you can often pick up a Nest Hub for $50 or an Echo Show 8 for less than $75 on sale, but when the Lenovo Smart Display launched, the best smart displays were considered premium devices. The 8-inch model retailed for $199 while the 10-inch model went for a whopping $250. Fortunately, I was able to get the larger one for free by using some frequent flyer miles which were about to expire.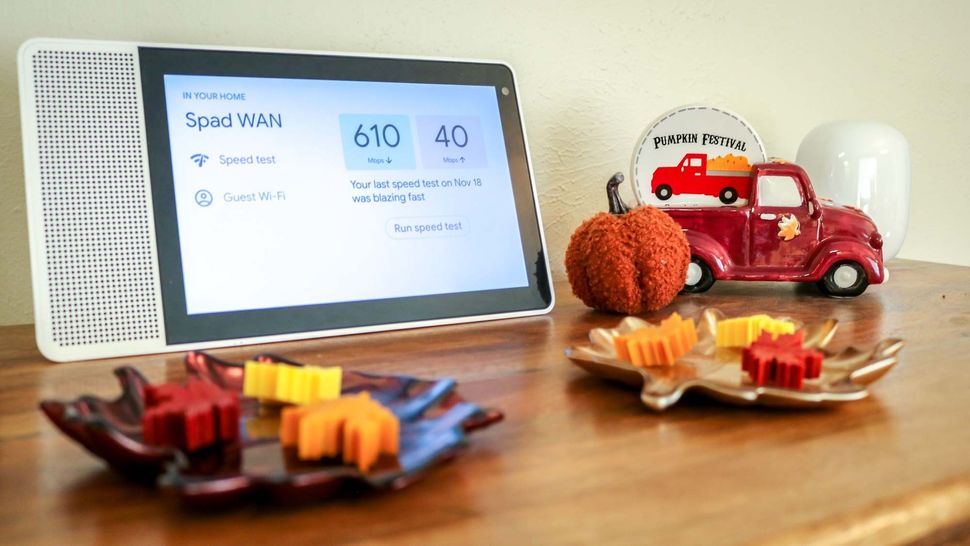 Even though I really enjoy the simplicity of the Lenovo Smart Clock Essential I picked up on sale last year, the Lenovo Smart Display has remained a fixture in my kitchen — both in my apartment and now in my house. A large smart display can really serve as a smart home hub in your kitchen and I use it everyday to play music, watch YouTube videos and get quick answers to the many questions I often ask throughout the day. Its big screen is also great for showing off pictures from Google Photos.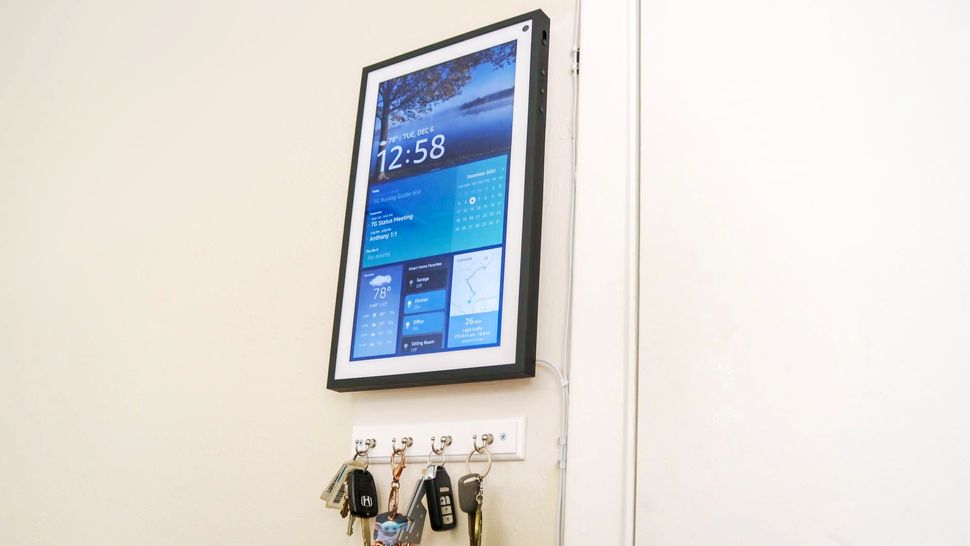 I've since added an Echo Show 15 to the wall by my garage door, and while I like using it to silently control my smart lights at night, it just doesn't have the same functionality as my Lenovo Smart Display. You would think that Amazon's recent FireTV upgrade for the Echo Show 15 would have made it more useful, but none of the streaming services it supports work when the device is mounted vertically — go figure.
Ceiling-mounted home security cameras 
I first added a security camera to my smart home when I needed to keep an eye on my dog while away on a work trip. After plenty of research, I settled on the Kasa Indoor Camera from TP-Link as I had good experiences with their routers in the past. It did its job well and I used it to check in on my dog as he grew up from a puppy.
Now with a home, there is a lot more ground for my security cameras to cover which is why I picked up a Kasa Spot Pan Tilt smart camera ($35, Amazon (opens in new tab)). Besides being able to pan and tilt to look around my home, I like the fact that the camera has a microSD card slot for local storage. 
But it wasn't until a family member turned the camera around at a party that I realized one of its best features — the Kasa Spot Pan Tilt smart camera comes with a mounting bracket and can be mounted upside down.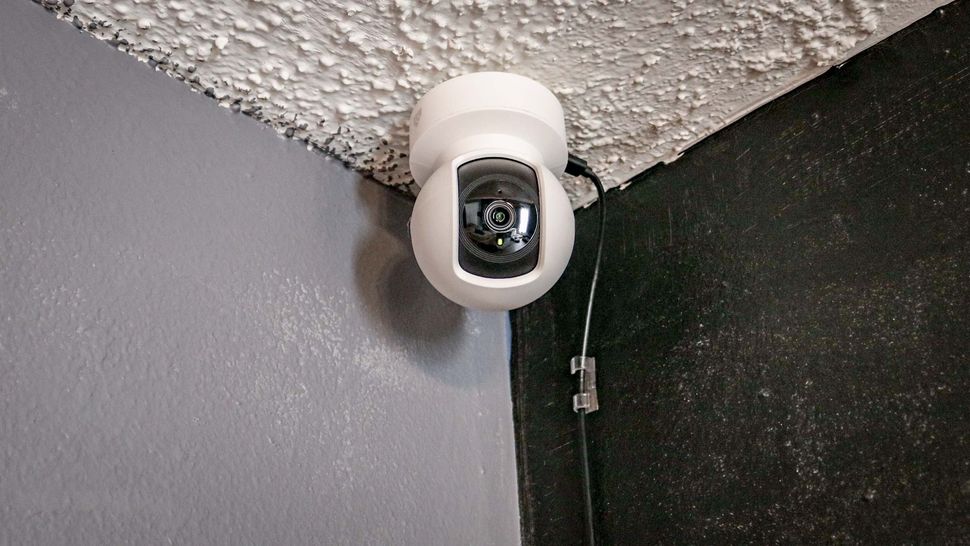 To avoid having anyone mess with my camera again, I mounted the camera upside down on the ceiling for a complete view of the room. Since the Kasa Spot Pan Tilt smart camera isn't hardwired and has a micro USB port at the back, getting long, cheap cables to run from it down to a power outlet wasn't a problem.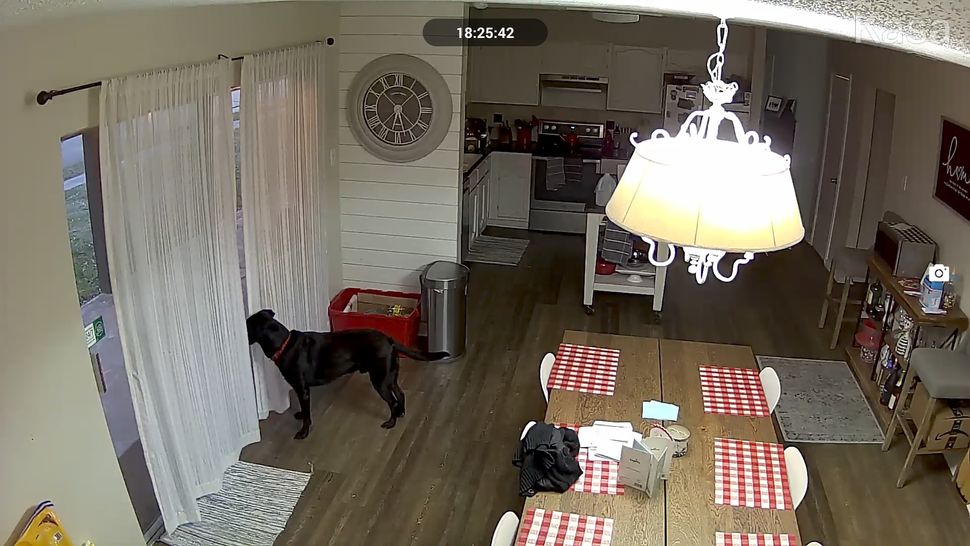 Now I can easily keep track of my dog as he moves throughout the house, and with a microSD card installed, I can even go back and review the footage to see if he gets into something he shouldn't. TP-Link does offer a cloud subscription service called Kasa Care (opens in new tab) for $3 per month per camera or $100 for the year for up to 10 cameras, but adding a microSD card to each of my cameras made more sense as it was a one-off purchase.
Last year I had a baby and everyone goes through nesting differently. In my case, I decided to mount a Kasa Spot Pan Tilt smart camera in all of the main areas of my house. This way, I have eyes throughout my whole home and I'll be able to capture some great moments as he grows up.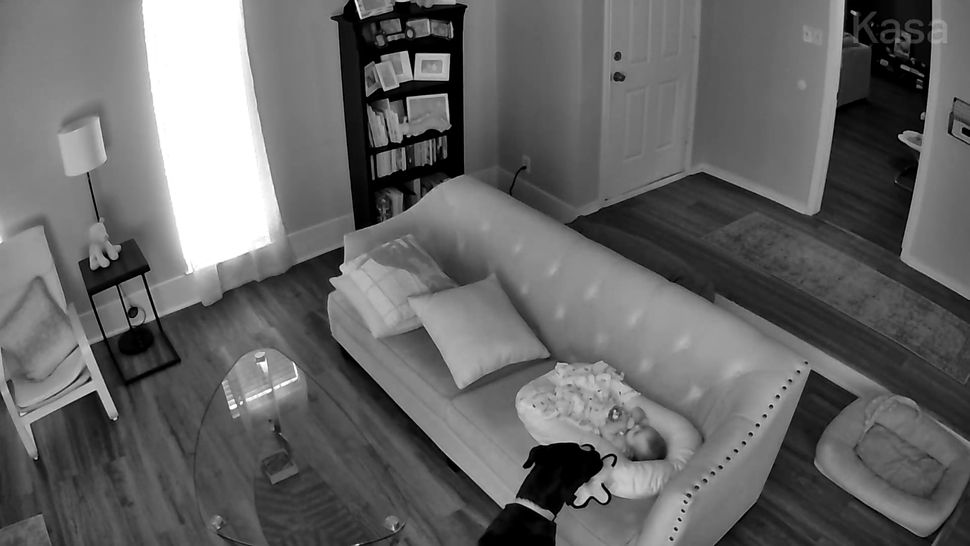 Mounting home security cameras to the ceiling has actually already paid off and in the photo above, you can see one of the first times my dog went to check on my son.
Smart plugs make the holidays so much easier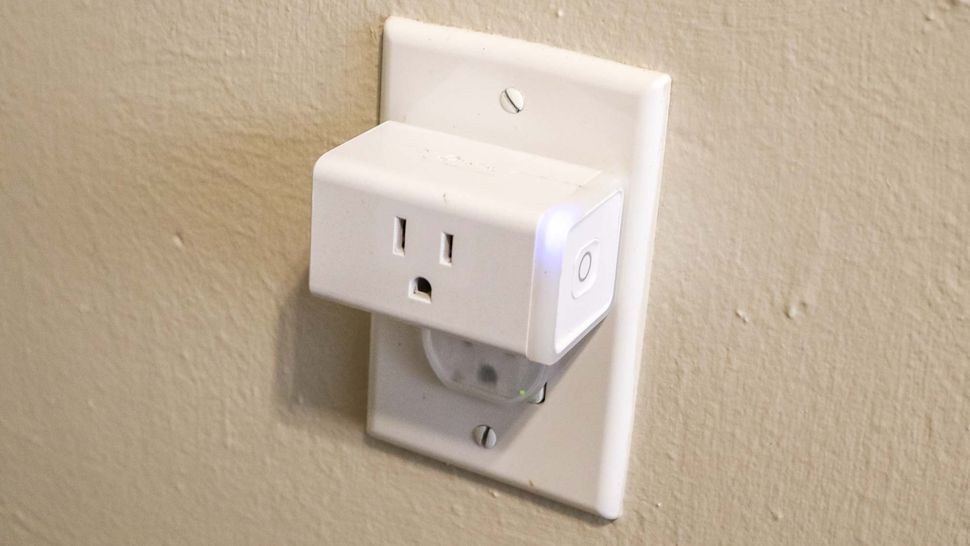 In addition to a smart display and ceiling-mounted home security cameras, I find smart plugs to be some of the most useful smart home devices. They're great for making the most out of those hard to reach outlets and especially useful for older devices you don't want to replace with smart ones.
As I already use the Kasa app to control my TP-Link security cameras, it made sense to pick up a few of their smart plugs as well. I've been using them for years now and in my opinion, they really are some of the best smart plugs. While I have one permanently installed in my garage that I use to control a fan mounted to the ceiling, at this point I can't imagine the holidays without them.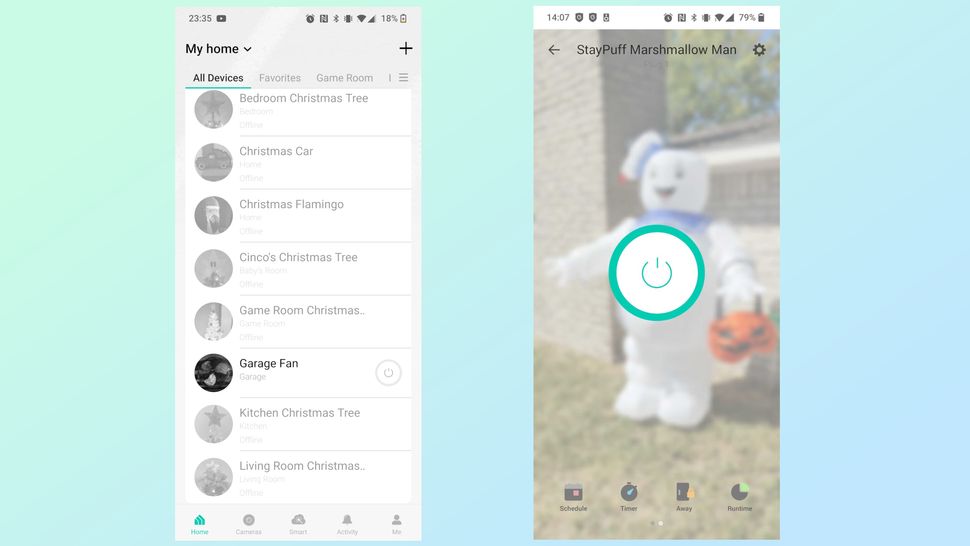 Since my wife is a Christmas baby, we have a Christmas tree in almost every room of the house. Unplugging them at the end of each night would be a real hassle which is why I use a Kasa smart plug ($30, Amazon (opens in new tab)) for each one. They are also really affordable and frequently go on sale. My favorite thing about the Kasa app, which I discovered just last year, is the fact that you can use your smartphone's camera to take a picture and have it show up as the icon in the app. This makes it much easier to keep track of all of your plugs and remember which device they control.
Smarter doesn't have to mean more complicated
If you rush into building out your smart home, things can get really complicated and this will make it harder to get the rest of the members of your household on board. For this reason, I recommend doing plenty of research before you start buying smart home devices.
Take some time to think about which aspects of your home you want to make smart and then consider the devices and services you use the most frequently. For instance, if you have an Amazon Prime subscription and use a Fire TV Stick for streaming, you'll likely be better off with Ring cameras and Alexa devices. 
Likewise, if you use an Android smartphone and prefer Google Assistant over Alexa, the best Google home devices and the search giant's Nest cameras would make more sense. If you're fully immersed in Apple's ecosystem, then you'll want a HomePod and other HomeKit compatible devices.
With enough planning and research, you can build a smart home that works for you. Also, you don't need to spend a fortune to do so if you wait for Black Friday, Amazon Prime Day or other big sales. I may have jumped headfirst into things myself and went a bit overboard but in the end, I found three smart home devices that truly make my life easier.
More from Tom's Guide