'I Bought a House for $1.20'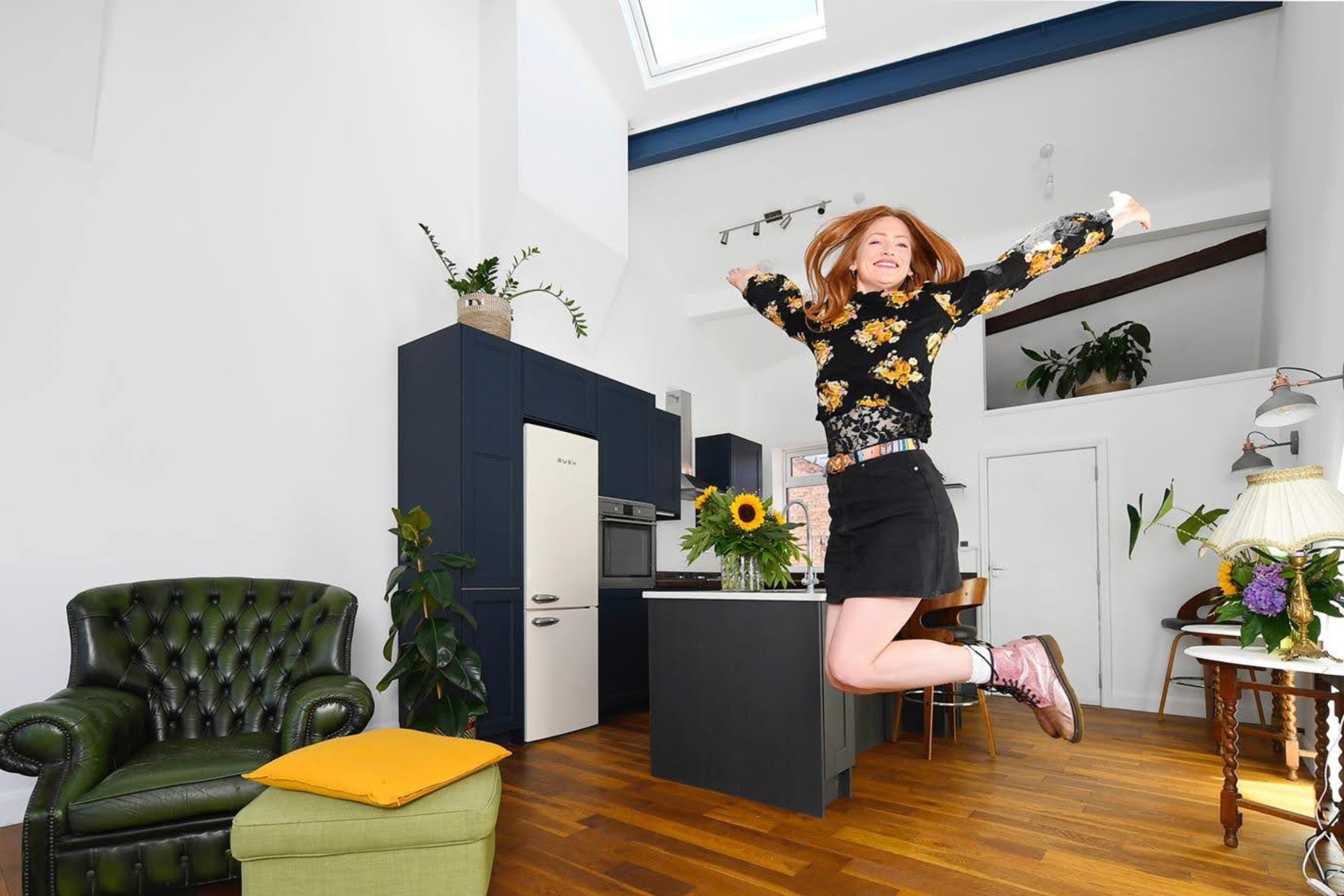 In 2005, I moved from Kent in southeast England to Liverpool in the northwest for college. After graduating, I decided to stay in Liverpool because I was born there. I took on several jobs and in 2014, I decided to do a postgraduate degree.
That's when I heard about the Homes For a Pound scheme through some friends.
The scheme wasn't widely publicized by our local council, but our community had noticed there were rows of houses boarded up because tenants were evicted from them years ago. The houses were deemed unfit to live in; rather than demolishing them, the city council boarded them up.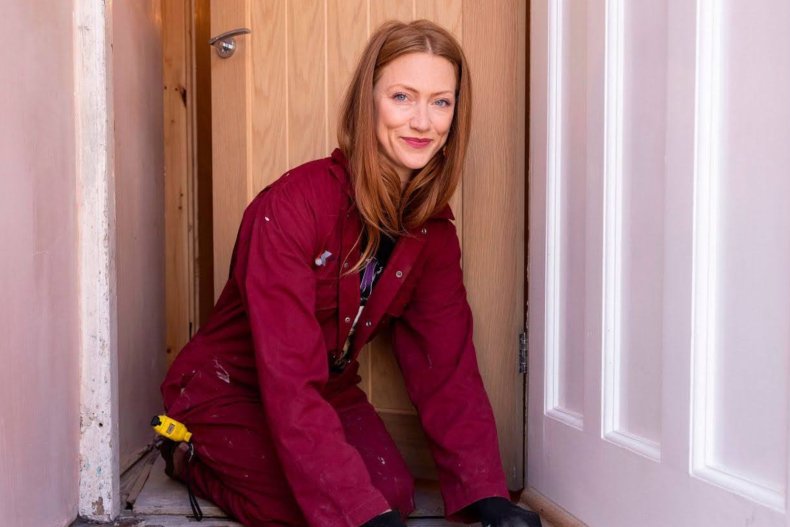 The Homes For a Pound scheme involved the council giving away these houses for £1 ($1.20) but a condition was that the new homeowner had only 12 months to renovate the property. After hearing of this, in June 2015, I applied to the scheme.
While filling in an online form, I saw that another one of the conditions was the homeowner had to have money to renovate the house.
At the time, I was a student and I didn't have the finances, but I thought: I'll cross that bridge when I get to it. I didn't think I'd ever have a chance of being accepted. As well as studying, I was working as a graduate trainee in a shipping company.
Being accepted for a £1 house
My father and I had been estranged from each other, and he passed away towards the end of 2018. I was his next of kin which meant that I inherited some money that he left behind.
I was in an emotional quandary. After burying him and sorting out all of his finances, the money left behind sat in my bank account for roughly two weeks while I was musing over what to do because we didn't really get on very well.
A week after he passed away, in 2019, a member of the council called me out of the blue and asked if I was still interested in buying a home for £1.
It had been four years since I'd submitted my application and financial circumstances had drastically changed. I actually did have the money to renovate the house. I was glad that I was brave enough to apply, not having the money.
I thought: This is serendipitous. I didn't want the money, in a way, but after receiving that phone call, I knew that the timing was perfect.
I was awarded the house in 2019, but it took the council nine months to give me the keys to it. So, on February 14, 2020, I was finally given the keys to 100 Webster Road—and I had twelve months to renovate it.
The house was empty for 15 years before I got the keys and it was in such a state of disrepair. There was almost nothing left; it felt like I inherited bricks. There were no windows or doors. The house was barely standing.
At the time, I felt like my calling was to renovate the house and turn it into a home. So, I quit my full-time job and project-managed the renovation. But, just as I had begun renovating, the country went into a national lockdown because of COVID.
Renovating my house during COVID
It was a frustrating and strange time because I had no manual labor skills and I had just quit my job. I began eating away at the money that I should have been using to renovate my house, but because I was unemployed, I had to fund myself.
In the spring of 2020, I decided to begin working on the flooring and the walls of my house with my nephew, which took nine months.
Because my funds were dwindling, in the spring of 2021, I moved into a camper van that I had bought in 2019. It was a horrible temporary fix. The romantic van life notion soon wore off. I had to use my friends' houses to shower; there was no bathroom in the van.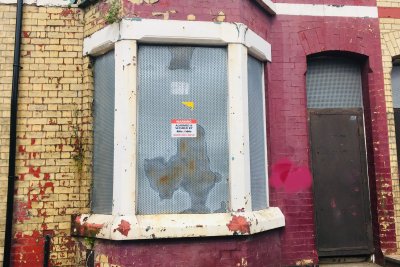 Luckily, because of COVID, the council extended my renovation deadline to February 2022. But at that point, my life was pretty depressing.
Renovations were difficult because I couldn't find the level of craftsmanship that I wanted. I put down my tools for a month or so to focus on my mental health. I remember walking away from it thinking: "It's never going to get done."
This was in December 2021 and I had two months left.
I was fortunate enough to bump into some old friends of mine in a park. They asked me if I was okay and explained my housing situation. They immediately offered to come over and help me.
That kickstarted me back into the journey of renovating the house and it gave me hope. When my friends and family saw that I was about to lose my house, they all came around and worked on the property with me; I really needed that.
I started learning about brickwork and bricklaying. With the help of my friends and family, we also hire plasterers for the house and things started to look up.
In February 2022, when I was meant to have finished, I hadn't. But things were on an upward trajectory, so the council extended my deadline for a few more months. Finally, in June 2022, my house was deemed a decent home.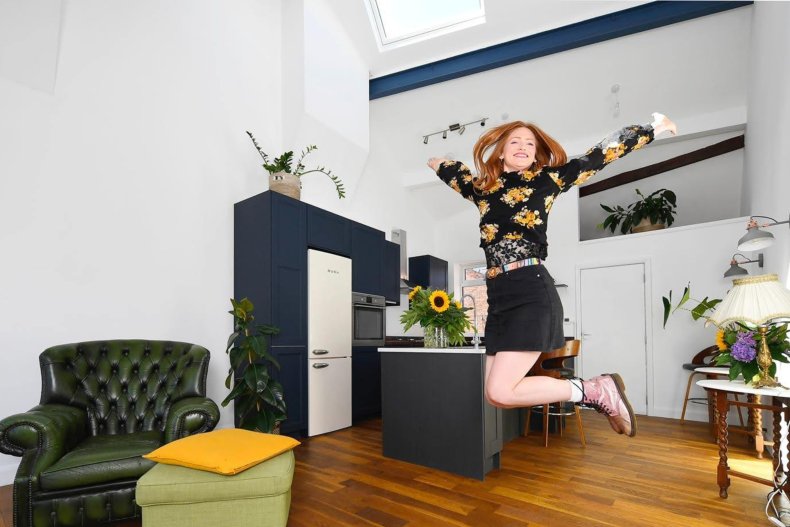 Being an official homeowner
I dreamt up a really cool interior design for my house. I flipped the house so that the bedroom is on the bottom floor, and the kitchen and living room are on the top floor. I also put skylights in the roof to brighten the house. So now, the upstairs is a beautiful, double-high open-plan space.
Overall, I spent (£60,000) $70,000 on renovations, but I am still working on it bit by bit using my salary. I have one room left in the house to renovate, which is the spare bedroom.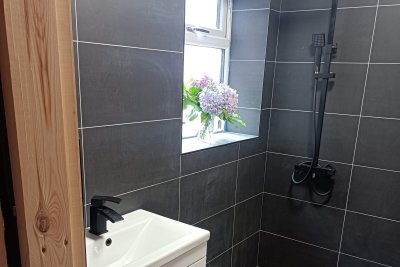 It's got a lovely walk-in shower and it's underfloor heated. I also love the tiles, they are beautiful. I made up the designs as I went along, but I love the bathroom because it was finished first, to a very high standard.
It was the only place in the house that had heating for a long time until I did the upstairs underfloor heating. So it was my little sanctuary while I was finishing the renovations.
The people who used to live in my house reached out to me and they sent me pictures of them in there when they were children; that was their home too.
It feels bittersweet to own my home because at one point, it belonged to people who were evicted from it. But I'm proud to be a homeowner and I love looking after my community.
Maxine Sharples is the proud homeowner of 100 Webster Road, in Liverpool, U.K.
All views expressed in this article are the author's own.
As told to Newsweek associate editor, Carine Harb.