How to Build a Smart Home Around Apple's HomeKit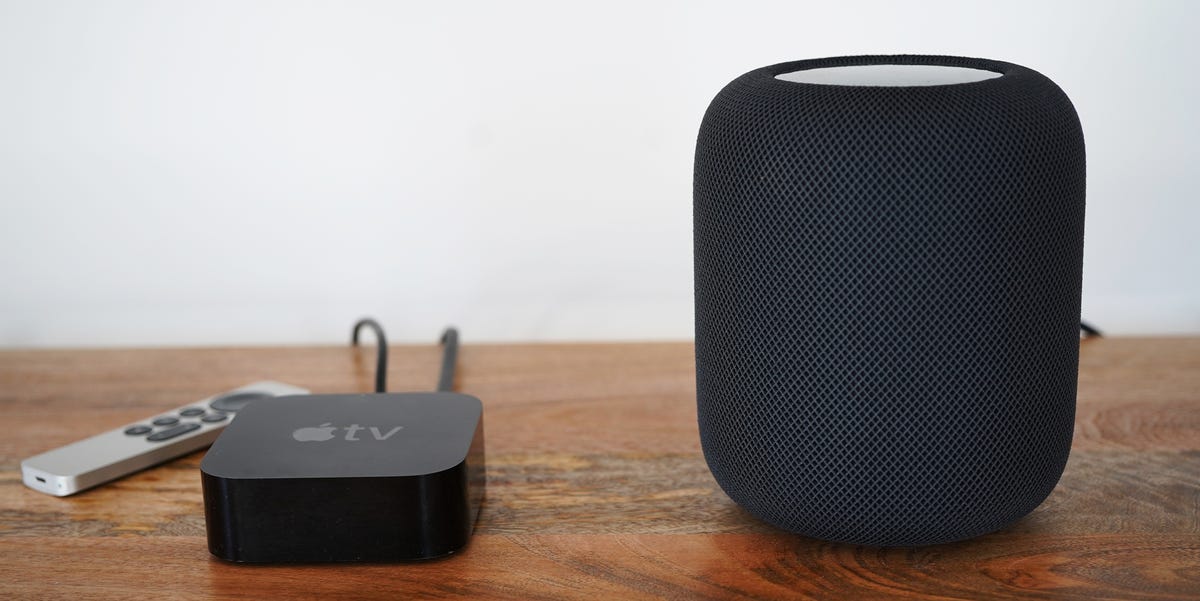 Apple doesn't make many smart home gadgets — such as smart plugs, smart bulbs, smart thermostats or smart locks — of its own. Instead, it makes the smart platform, HomeKit, and the devices (such as your iPhone, iPad, Mac, Apple TV or HomePod) for controlling third-party smart home gadgets. The result is an easy and intuitive DIY smart home experience for Apple enthusiasts.
The HomeKit Advantage
Apple's HomeKit sets itself apart from the other major smart home ecosystems (specifically Google Home or Amazon Alexa) in one major way: it makes the setup process super easy. After setting up a compatible device — it must "work with HomeKit" — via a third-party app, it'll then automatically appear in the Home app. There are no multiple setup processes between multiple apps, which is wonderful.
Once you've set up a HomeKit-compatible smart home device, you can access and control it from any of your Apple devices, like your iPhone, iPad, Mac or even Apple TV. You can via voice with "Hey Siri" commands.
If you have multiple smart home devices set up, you can use the Home app to group them in "rooms," which allows you to control multiple devices at the same time. You can also set up scenes or automations. For example, you can make it so that your smart lights gradually start to dim or brighten at certain hours of the day; you can lock the front door every night at 10 pm. Or you can turn on the fan when the temperature of a room gets too high.
In the past, the main criticism of Apple's smart home ecosystem was that they're weren't enough smart home devices that supported HomeKit — especially compared to Amazon's Alexa and Google Home. The reason for this was that Apple had strict security protocols to protect users' privacy. The good news is that while maintaining its strict privacy and security standards, Apple has also made it easier for third-party gadgets to get HomeKit certified. So today there are a lot more supported devices.
(Note: For a full list of devices that work with HomeKit, check out Apple's support page. There are hundreds of them.)
If you're interested in a smart home around HomeKit, the first place to start is with a hub. The good news is that if you already have several Apple devices in your home, you likely have one that works as a smart home hub.
The HomeKit Smart Hubs
A smart home hub (also referred to as a bridge) is a necessary device for those who want to get the most out of their HomeKit experience. You need one if you want to do things like access (and control) your HomeKit devices when you're away from home (but still connected to Wi-Fi). You'll also need a hub to create automations and scenes. You don't absolutely need a smart home hub as, without one, you'll still be able to control your HomeKit devices when you're at home and connected to your home's Wi-Fi.
The good news is that Apple has baked the functionality of a smart home hub into several of its devices. This includes any Apple TV (4th generation or later), all its latest iPads, as well as the HomePod mini and the HomePod (2nd generation).
The HomeKit Smart Plugs and Switches
A smart plug is one of the most popular and affordable smart home devices you can buy. It connects to Wi-Fi and allows you to turn normally dumb devices — such as a fan, lamp, humidifier or space heater — into smart devices that you can control via the Home app or via Siri voice commands. When shopping for one, some things to look for are size (you don't want it to block other outlets) and if there's a physical button (so you can manually turn it on/off if you don't want to use your voice or smartphone).
The HomeKit Smart Light Bulbs
Smart light bulbs are another more entry-level smart home gadget. They look identical to regular LED bulbs, but they come with a number of added benefits. You can control turn them on/off and dim them with an app; with some, you can even change their color, hue or temperature. There are quite a few smart light bulbs that work with HomeKit these days. When deciding which is right for you, you should factor in price, if you want it to be able to change colors, and if it requires a separate hub to work with HomeKit.
The HomeKit Smart Home Cameras
A smart home camera is great because it allows you to check in on your home or year when you're not there. Most of today's smart home cameras can do the same basic things, like offer a 24/7 live feed, two-way talk, night vision and motion alerts. And most deliver the same 1080p picture quality (more expensive options do deliver 4K).
When deciding which model to buy, one of the most important things to consider is its subscription service. Most manufacturers offer a monthly or annual fee that gets the most out of the smart home camera. Specifically, subscribers generally get a lot more storage (so you can check footage from previous days or weeks) as well as advanced features (such as facial recognition and person alerts).
One unique feature to look out for in a HomeKit smart home camera — as well as video doorbells — is if it supports HomeKit Secure Video. This means all the video footage that's recorded is end-to-end encrypted and you can view it directly from the Home app on your iPhone (or other device) from anywhere.
The HomeKit Video Doorbells
A video doorbell is a smart home gadget that helps you keep on eye package deliveries as well as keep track of who comes and goes from your house. It's essentially a smart camera that's specifically designed for your front door. It has many of the same features, such as a 24/7 live feed, two-way talk, night vision and motion detection. But they also have some unique features like package detection — they can alert you if there's a package dropped off — and allow you to set pre-recorded responses to play when somebody rings your doorbell and you're not home.
Video doorbells come in wired and wireless models. If it's a wired model, it's generally a little more affordable, however, it will replace your existing doorbell and installation is a little more complicated; you'll need to know your doorbell's voltage (most need between 16 and 30 volts) and whether it has a wired chime. A wireless doorbell is generally more expensive, but easier to install and allows for more customization (like the type of chime).
When deciding which model is right for you, there are a couple other factors to decide, like if it works with a certain ecosystem, what its video resolution and field of room are (the wider FOV the better as you'll want to see the bottom of your door, too).
The HomeKit Smart Thermostats
Smart thermostats are admittedly more advanced smart home gadgets — mainly because they require some installation and you need to have a knowledge of your home's current heating and cooling system. Most smart thermostats require a common wire — or C-wire — installation, which it needs to stay constantly connected to a home's Wi-Fi. The good news is that most new HVAC systems have C-wires, which are fairly easy to install yourself. If you have an older HVAC system you may have to jump through some more hoops to make a smart thermostat work for your home.
When properly installed, a smart thermostat allows you to adjust the temperature of your home via an app or with Siri voice commands. The more advanced smart thermostats use geofencing (from your smartphone's location) or motion sensors to detect whether you are home or not, and then they can adjust the temperature accordingly (which is a big energy-saving feature). The other thing to keep in mind is a single smart thermostat can only control the temperature of one HVAC system in your home; so if you have a big house with multiple floors and multiple HVAC systems, you'll need a smart thermostat for each.
The HomeKit Smart Locks
A smart lock is another "more advanced" smart home gadget because it requires some installation. It replaces the existing lock on your door — many options also replace the deadbolt, too — and allows you to get into your home without your physical keys. Depending on the smart lock, you can unlock the door by simply holding your smartphone next to it or via its smartphone app, or you can type in a passcode on its keypad. You can even share temporary passcodes with guests, like house sitters or family members, so that they can gain access to your home as well.