Handyman Hints: You're ready for your painting game day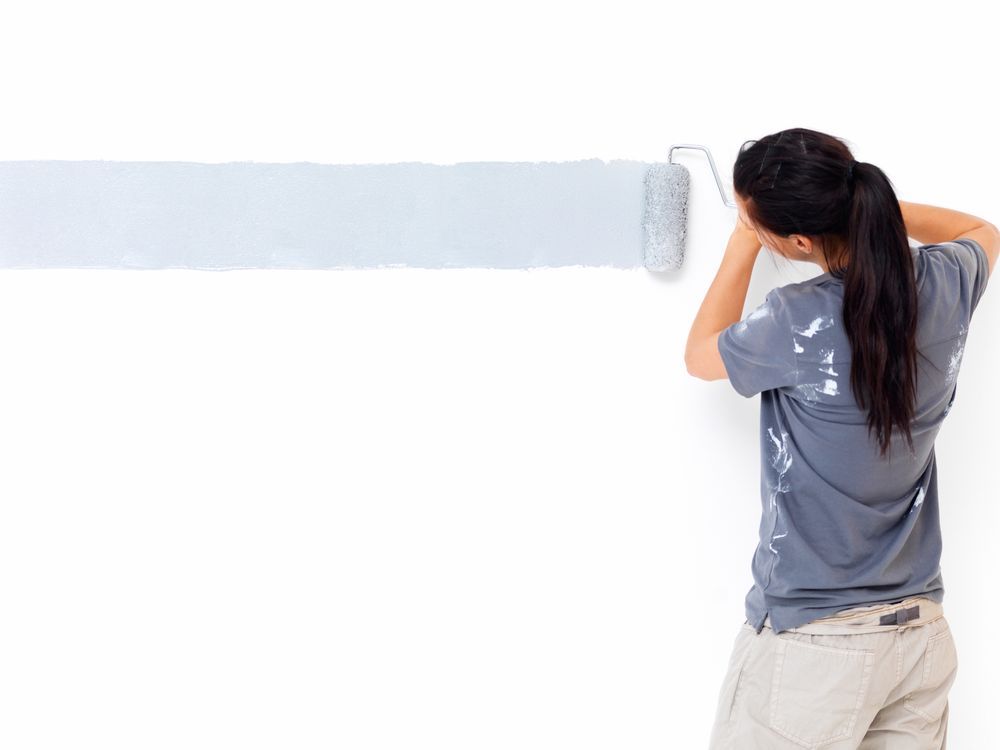 Article content
Bank interest rates, the price of food and general household goods— are all on a steady rise.
Article content
Economic forecasters are not only hinting at a recession in 2023, but a dip in market activity that could last into 2024-25. And, until somebody tightens the loose nuts and bolts in the cranium of that fellow over in Russia, nuclear war will forever be a threat.
So, with fears of doom and gloom bombarding our daily lives, staring at the walls may become this winter's alternate pastime. As a result, the soothing and calming effect of digital lavender, 2023's colour of the year, couldn't have come at a better time.
Usually, I'm a big fan of keeping things white, or a slight variation thereof, because wall colours that are for the most part white are much easier to repair, and serve well when transitioning from the wall to your casings and baseboards.
Article content
However, with all this foreseeable stress looming, I'm thinking at least a couple of rooms, maybe your office space and the living room, preferably a few of those relatively quiet areas, should consider full blown digital lavender as the choice of wall paint, which, even in its most-extreme version, is still a lighter version of purple.
The balance of the home could be painted with a slightly lighter version, maybe white with just a few squirts of lavender tint, because you never know when the stress of life is going to overwhelm you.
How long will you have to live with lavender-coloured walls? Well, at least until the economy recovers, and interest rates drop, which would then inspire a new, maybe more exuberant, canary yellow type of theme, as the go-to colour by the time we celebrate 2025.
Article content
Handyman Hints: Still prepping for paint day

Handyman Hints: Before we paint, we prep

Handyman Hints: Getting ready for your 2023 painting update
So, while picking out your favorite lavender paint colours don't forget most building supply centres offer colour-matching if there's a particular inspiring colour you'd like to duplicate. Otherwise, you'll need to secure the necessary tools for the job.
"A good archer is not known by his arrows, but by his aim," is a Thomas Fuller quote from the 1600s that to some suggests proficiency or talent is what produces good results, and not so much the tools, or in this case, the arrow. Don't kid yourself, it's a whole lot easier to hit a target with a straight arrow, just like it's a whole lot easier to paint a wall with quality rollers and brushes.
Article content
When it comes to choosing a paintbrush, do yourself a favour and spend at least $10 on a 2.5-inch angled brush. A good quality angled brush will not only hold more paint, which means less reaching for the pail, which means less chance of a sore back, but due to its superior bristle alignment, will practically eliminate the need for painters' tape.
If there's one chore to painting you'll want to eliminate it's the use of painters' tape. Essentially, painters' tape doesn't work. The supposed advantage painters' tape provides the painter when using it to seal off the edge of your casing, or baseboard, or where the wall meets the ceiling, while allowing you to liberally paint the wall without fear of smudging the edge, is a fantasy.
Article content
No matter how much body weight you put into thumb-nailing the tape against a molding, paint always seems to make its way through, not a lot, but just enough to create disappointing results. Basically, and considering the time and effort taping requires, you're better off going free-hand.
If the shakes are preventing you from achieving a straight line, then maybe add a little shot to your morning coffee, but keep at it, your stroke will become steadier within the hour.
Roller refills, roller cages, and that plastic paint tray should all follow the same 'buy quality' strategy for optimum results.
Lastly, invest in cloth drop sheets, so much better and easier to manipulate than a roll of plastic; and, saran wrap, the key to keeping both brushes and roller refills moist between paintings.
Good painting.