Handyman Hints: Your stairway to happiness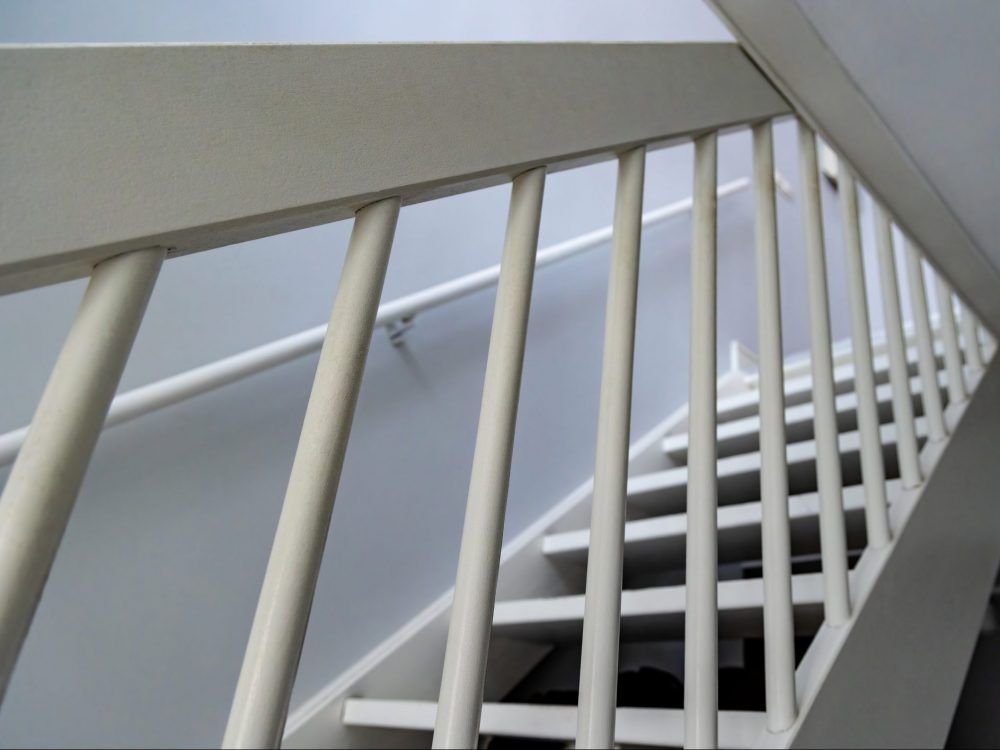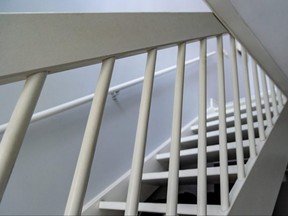 Article content
If you haven't been stairway shopping lately or have not had to buy stairway components for some time now, well, that's understandable.
Article content
Interior stair treads and spindles aren't exactly like kitchen cabinetry, or flooring, or even that new coffee maker you replaced after 10 years. Stairs and spindles are often forgotten and even though we run our hands over the banister and climb the steps every day, rarely will we stop to ponder the possibility of change.
Basically, stairs are for getting from point A downstairs to point B upstairs in as efficient a manner as possible, so what difference does it make what they look like? Well, there's a reason why we replace our existing cabinetry, or flooring, and certainly our coffee makers. That's mostly because we desire a change for the better, and something that'll make us happier.
So, if you haven't taken a moment to stroll down the stair-component aisle of your local building supply centre while you're waiting for your paint to finish mixing on the shaker, now might be the time to do so.
Article content
What you'll notice about today's selection of spindles and newel posts? Essentially, curves are out, with straight, clean, less-ornate lines being more what's in style.
Next, although steel and wrought-iron type spindles are popular and have seen a resurgence these past few years, styles are also trending towards the black-and-white pre-painted series of plain, square balusters, pre-painted newel posts, and pre-painted, finished handrails.
Two series of railing components also gaining momentum are stainless steel and glass.
Handyman Hints: What's inside that load-bearing wall

Handyman Hints: Moving something that bears a load

Handyman Hints: Breaking down barriers, avoiding shake and bake scenario
Now, this information isn't exactly a revelation. Wrought-iron, pre-painted spindles, and glass railing systems have been available for years. However, what is somewhat new is that you don't have to visit designer sites or boutique-type shops in order to see these types of systems. They're basically available for viewing and touching at your local building supply centre.
Article content
Two things you'll notice about today's spindles and newel posts, besides the vast selection.
One, due to the building code being updated the spindles are taller, or longer, than their predecessors. So, if you're looking to replace only your spindles, and not the newel posts, you're not going to be able to make this mix of old and new compatible. Unless, of course, you're prepared to cut your newly purchased spindles down to size, which I would definitely do not recommend doing.
As a result, replacing the spindles will in most cases require you replacing the newel posts and handrail as well.
Are there adjustable spindles which could adapt to the shorter height of an existing railing? Yes, steel adjustable spindles are available. Because the one narrower top sleeve of the adjustable spindle will slide into its larger base sleeve partner, similar to the manner in which a closet rod adapts to varying widths of space, the mechanics of what makes an adjustable spindle adjustable are a little too obvious.
Article content
In other words, the adjustable spindle, once in position, still looks like an adjustable spindle. Not a bad thing, but if given the choice of an adjustable or regular, full-length standard spindle, I suspect most would choose the standard model.
Two, regardless of the choices of railing components, be it steel, pre-painted wood, or glass, the manufacturers have done an excellent job of making these railing systems as installer-friendly as possible.
As a result, the professional stair installers are happier, and the do-it-yourselfers relieved, because the tasks of pre-drilling holes on an angle into a handrail, and precision-cutting filler pieces to size, have been replaced by a steel spindle that is already cut to length, with a base flange and angled top bracket that simply gets screwed into the nosing and handrail.
This being so, the challenge to most installers, and certainly the do-it-yourselfer, is the task of securely mounting the newel posts and fastening the handrail to the posts. However, due to advancements in mechanical connecting devices, these once high-precision tasks have also been made a little easier. Good building.