Handyman Hints: Your best choices for siding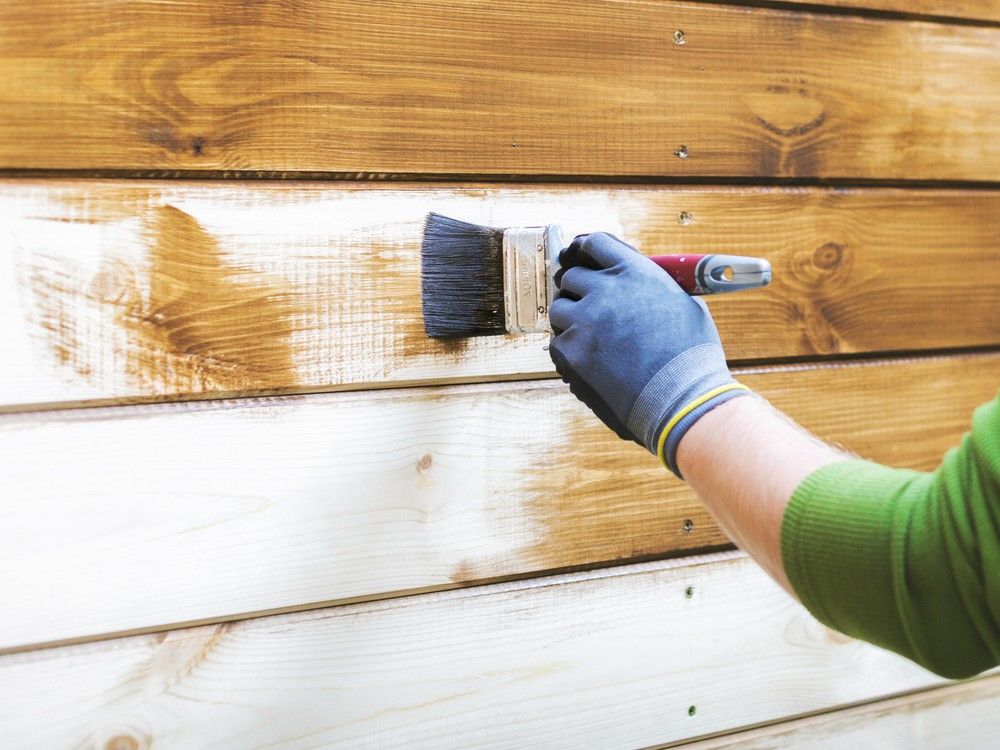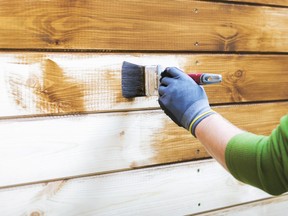 Article content
Hands down, the best choice for siding on your home, garage, addition, or shed, is real wood.
Article content
That's right, real wood.
Article content
The real thing, the original siding, the one Jacques Cartier used to side his cabin in 1542 while exploring the St. Lawrence River, and essentially (along with a few modern improvements, such as kiln drying and rot-preventing treatments) the same stuff you'll be putting on your home today.
Customers are always a little surprised when I suggest the real-wood option, mostly due to real wood being associated with the word maintenance, a term most homeowners find quite frightening.
We already maintain our lawns and our gardens, and if you haven't made the switch to composite decking yet, you're already having to occasionally maintain your deck's surface with a coat of stain. So, the last task we want to be saddled with as homeowners is having to paint our homes, or replace a cracked or loose plank.
Article content
However, this ain't your granny's wood siding. As mentioned, wood sidings have improved. Besides the fact wood sidings are beautiful, the drying, treatment, and painting processes have enabled wood sidings to be significantly more stable than in Cartier's time.
However, we're still talking wood, and no matter how we've tried to perfect it, wood will sometimes stubbornly perform those less-than-favourable things it's certainly predisposed to do. However, no little crack or slight warp is going to deter from the finish of a wood siding— it'll always look terrific in spite of its natural imperfections.
Handyman Hints: What your home will be wearing

Handyman Hints: Consider the walk-out basement

Handyman Hints: A few more 'should haves' for your custom home
Why choose a real wood siding? Because the vinyl, aluminum, steel, wood composite, and fibre-cement people all have the same goal: to make a product that looks just like wood, for a cheaper price. I'm just suggesting, why choose the copy when you can have the original?
Article content
The real wood choice will cost you more money per square foot of product than the vinyl and composite alternatives, but you'll be getting all you paid for. So, if real wood is the best choice for siding, due to its natural, aesthetically pleasing look, ease of application, along with a colour and texture that enables it to complement any brick or stone façade, does it remain the best value?
Well, in my opinion, yes, because paying more for the best is rarely a bad choice, and because the curb appeal of a real-wood siding is second only to brick or stone.
However, if value is to be determined by calculating cost/warranty/quality/maintenance/appearance, then you're going to have a pretty good argument for vinyl siding. With a 50-year warranty on a product that's basically going to last as long as the third-generation owners can live with the teal-blue choice made by old Mr. and Mrs. McGuire back in the 1970s, vinyl siding will never be a bad choice.
Article content
Similar to the developments in real-wood sidings, today's vinyl sidings aren't what your granny chose while you were in diapers. Long gone are the days of the double-four bevelled siding sold in five colours. Today's vinyl sidings are available in a number of shapes and profiles, offer vibrant, solid colours and wood grain-type stained finishes that simply look terrific.
In the early years of vinyl siding, the knock against it was it looked cheap. Vinyl siding will be a less-expensive choice, unless you choose one of the heavier profiles or variegated colour schemes that are more expensive, but it'll never look cheap or lesser-than until somebody installs it in a less-than manner.
That's really the case with any siding product.
They all look great in the box. So, for best results, you'll need to hire somebody equally as great, and experienced, to install it. Essentially, all vinyl siding needs is a straight wall to hang on, with the installer providing expanding spaces when necessary and the knowledge you don't have to pound the supporting nails in with a sledgehammer.
More on sidings next week.
Good building.