Handyman Hints: These are risky times for the unmotivated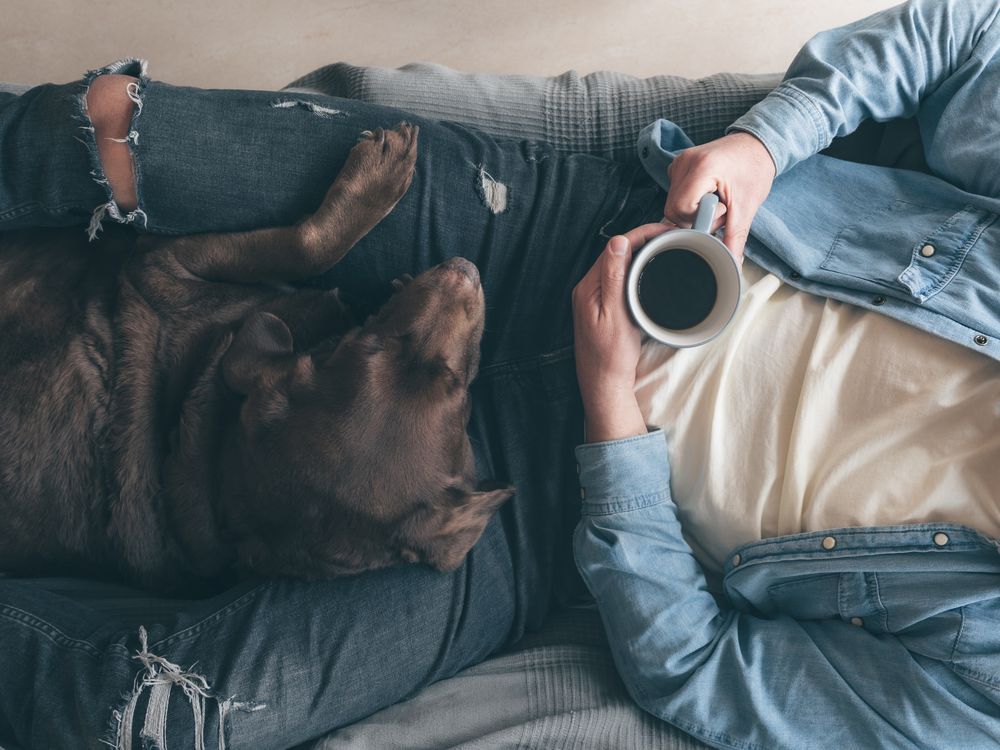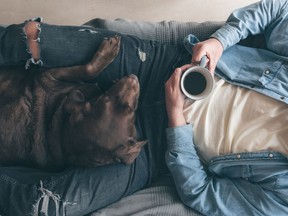 Article content
Home-owning couples generally consist of one motivated person and one not-so-motivated person.
Article content
Not that opposites always attract, but usually one of the life partners is a little more driven to change, or improvement, whereas the other is not necessarily lazy, but certainly a little hesitant to making any significant changes.
Two unmotivated people rarely get anything done, but they're generally happy.
Double-motivated couples not only get things done, but they end up squeezing in a weekend in Las Vegas while the paint dries. The double-motivated people are awesome, but they're tiresome to talk to, mostly because while they've recounted in detail how they've put in a 60-hour work week at the office and still managed to climb Everest, I took Friday off, forgot to pick up milk and bread on the way home and still didn't get the whipper snipping completed around the garden areas.
Article content
As retailers, we like talking to the motivated partner of course, and prefer the unmotivated spouse be left at home, or in the parking lot, nestled in the heated comfort of their car with plenty of snacks. This way, the unmotivated partner isn't present to kill or derail the momentum of a potential renovation project.
However, with the days being colder, and darkness falling upon us a little earlier, there will undoubtedly be more couples' time dedicated to lounging or spent in conversation at the kitchen table. When this happens, and certainly if these meetings occur with regular frequency, the risk to the unmotivated partner of actually having to move from their chair increases tenfold.
Handyman Hints: Follow the instructions, avoid the squeaks

Handyman Hints: Suggestions to stuff your do-it-yourselfer's stockings

Handyman Hints: You're ready for your painting game day
The risk to the unmotivated spouse is when the motivated partner sits for too long a period of time, or a too-long pause in the conversation provides the motivated one with a moment to ponder the future, the odds of the motivated person beginning their next sentence with, "You know, I think we should…" gets real close to 100 per cent.
Article content
That's when the unmotivated partner has to think fast, and as soon as they hear the word should, spring into action. Because there's less than a five per cent chance this should is going to be followed by a "let's head to the living room to binge-watch Netflix's latest season of The Crown," or "let's just order a pizza tonight and relax with a couple of beers."
Couples' history tells us should in this context will often continue into a "paint the living room," or "change the flooring in the kitchen," or the dreaded "move a couple of walls in order to create more living space" type of suggestion.
Although springing into action is not something the unmotivated do really well, avoiding this conversation is going to require some type of immediate response, such as blurting out a distractive "Hey, I think there's a coyote in our backyard!" then ducking under the kitchen table and using a military type crawl to escape into another room.
Article content
Will such a move provide an effective distraction? Absolutely, but it'll probably only work once.
As a result, and with the unmotivated partner having to face their motivated spouse's desire for an updated bathtub and toilet at some point – otherwise things get really awkward – in most cases it's just easier for the unmotivated partner to simply go along with what's being suggested and offer a simple "sure, let's do it."
Agreeing to a project doesn't necessarily mean having to participate in the renovation if the couple's financial means support the hiring of a professional. Doing relatively safe renovations yourself, with safe defined as all things unrelated to water, electricity, heights, or basically anything deemed more risky than pouring yourself a coffee, can be satisfying to the motivated partner and perhaps inspire the unmotivated spouse. It will mean having to live with dust for an extended period of time.
Although do-it-yourself projects are rewarding, so is the calling in of a professional tradesperson.
Next week, when the motivated one wants a wall moved.
Good building.