Handyman Hints: Suggestions for your deck's design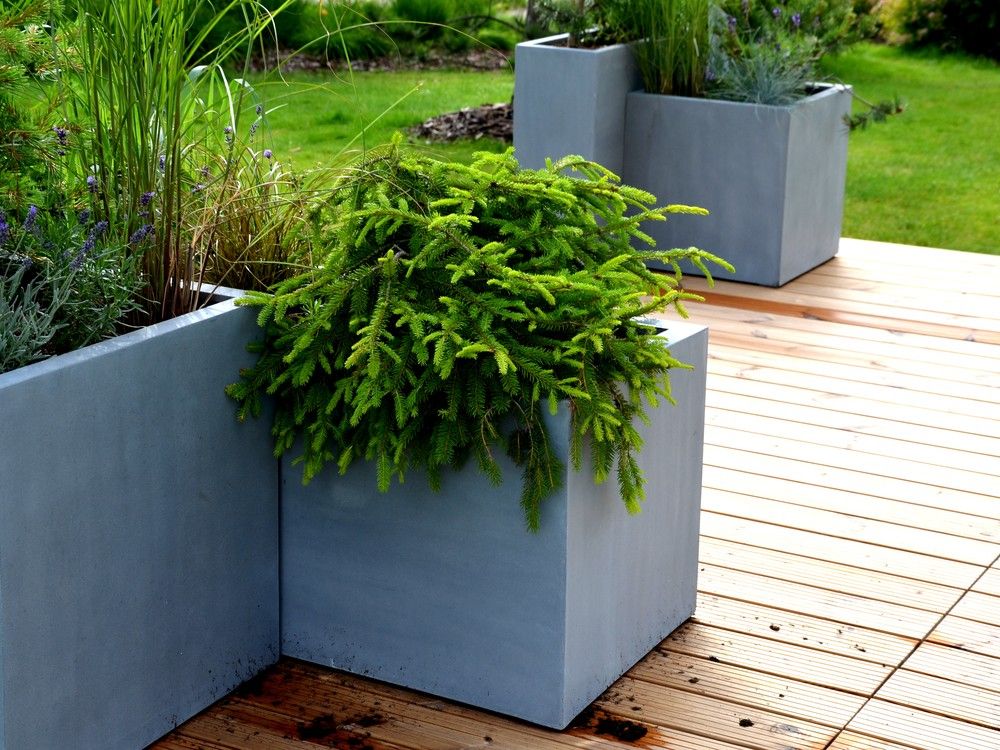 Article content
Do I get the second scoop of ice cream? Do we purchase the full-sized couch instead of the loveseat? Do we make our deck a little bit bigger?
Article content
With some things in life, the answer is always yes.
Nobody has ever been dissatisfied by a second scoop of ice cream or complained a full-sized couch offered too much loving space, or wished they had not gone with such a large backyard deck due to concerns their lawn mower would be underused, or this larger deck would cramp the number of tomato plants in the vegetable garden.
If there's one thing we all require as homeowners, it's managing 1,000 ripe tomatoes come September.
So, suggestion No. 1 as you begin the drawings of your future deck, unless you're planning to initiate a backyard croquet club this summer, go as big as you can. Simply put, it's easier to sit and enjoy a summer beverage while perched on a level deck than it is on a slanted lawn.
Article content
Two, regardless of the depth or width of your deck, choose a shape that is either square or rectangle. Triangular-, octagon-, or trapezoid-shaped platforms will add a genuine uniqueness to your outdoor living space, as would a life-sized plastic moose, massage chair, or warming pad to lie on after exiting the pool. Unique, but hardly necessary.
Plus, have you ever had to place furniture within the boundaries of a shape other than rectangle or square? Besides being a simpler platform to support structurally, with less waste material-wise, square corners make things a whole lot easier for your railing installer.
Handyman Hints: A plan for a cold winter's day

Handyman Hints: We've said bye-bye to our icicles

Handyman Hints: Stepping from carpet to hardwood
Not that newel posts can't be made to adapt to 45- or 22.5-degree angles as most railing systems have either elbow brackets or modified newel posts to make the adaptation, but simplicity is usually best.
Article content
Suggestion No. 3? Keep it all on one level. Multilevel decks are similar to angled corners and are basically an unnecessary nuisance. Sure, multiple platforms look great on the cover of decorator magazines, but they aren't practical. Essentially, the last thing a child, elder, or anybody with more than 16 ounces of Bud Light in their system needs is a series of trip zones to navigate while enjoying an afternoon family gathering.
The best deck configuration is one that has all the excitement and imagination of a parking lot.
Four, have a provision for shade. The general purpose of a backyard deck is to provide the homeowner with an alternative living space that allows them to enjoy the great outdoors while being in safe proximity to the kitchen's refrigerator. With 15 minutes of direct sunlight all we need be subjecting ourselves to, a permanent type of shade structure should definitely be part of any deck strategy.
Article content
Deck umbrellas, even the supersized canopies with the 400-pound base type platforms, are always in danger of toppling over should a high wind sweep through the neighbourhood. Plus, there are the issues of opening and closing them and wasps that love to nest in them if they're left closed too long. Due to the earth's rotation, other than between the hours of 11 a.m. and 1 p.m., even the really large umbrellas, or awnings, never quite provide enough shade.
As a result, consider installing a pergola or similar self-standing structure— or better yet, an extension of your roof, effectively shielding at least half your deck area. Enjoy the sun, but when it comes to enjoying your deck, you can't have too much shade.
And five, invest as much design time into the skirting as you will, choosing a composite decking plank. Cheapening out on the skirting, or area covering the raised portion of the deck, is like investing in a new sports jacket and tie, but opting not to buy the matching trousers because the salesperson wouldn't toss a pair of socks into the deal. An attractive skirting, especially if the deck is raised two or more feet off the ground, finished with composite material similar to your decking, will create a spectacular look.
Good building.