Handyman Hints: Options for diverting water from your home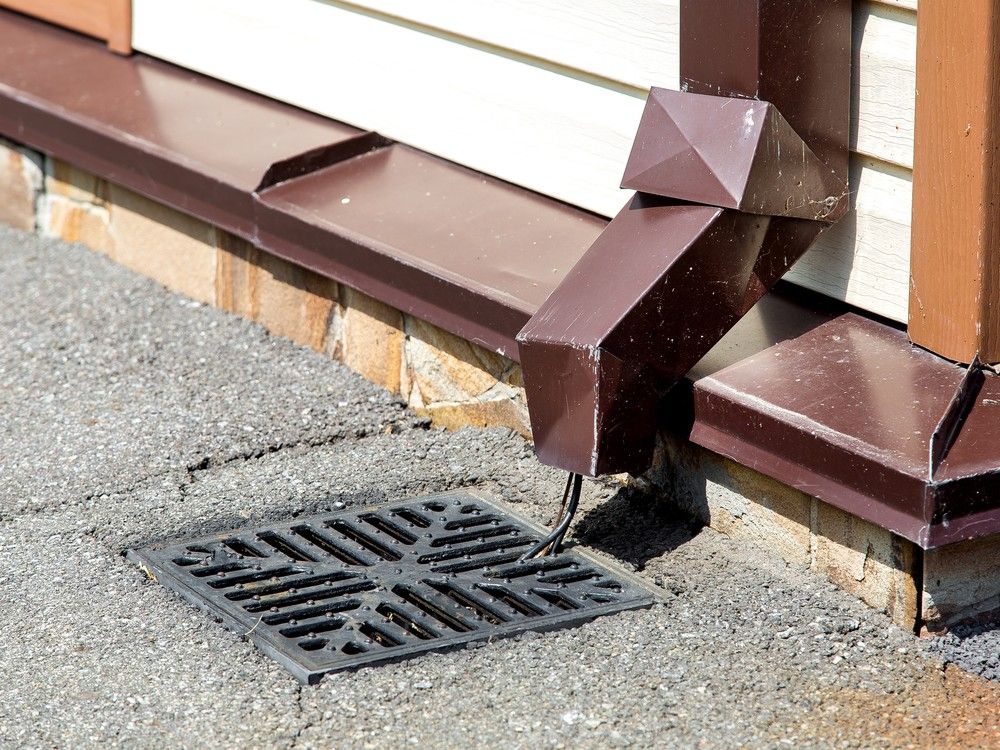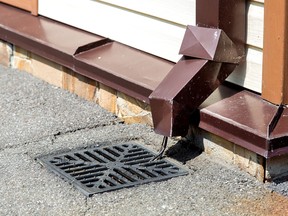 Article content
What's more frustrating than reaching the second to last basement step, realizing you can't proceed any further because the last step is under water, with the cat's litter box floating by confirming the nine inches of water in our basement?
Article content
Answer: having your neighbour a few doors down tell you throughout the whole ice-storm related power outage, with tree limbs falling, ditches overflowing with water, and babies crying, his basement remained as dry as a bone. That's frustrating.
As a matter of fact, he's so confident in his landscaping and foundation drainage, his finished basement space doesn't even have a sump-pump unit. While I was frantically getting my generator fuelled and ready to assist my sump pump, his generator had him binge-watching Netflix.
Not that I wish ill upon him, but could the guy at least show up with a stuffy nose on occasion, because he also tells me he has yet to contract COVID-19, when my wife and I have been couch-bound twice with a number of flu-like symptoms. Again, very frustrating.
Article content
Although I'm envious of the fact he's managed to stay healthy, what I'm really impressed by is his water management, aka his water-diversion plan. Essentially, he's taking full advantage of the forces of gravity, while I'm using a mechanical means of water diversion.
Mechanical is good, and mechanical mechanisms are obviously an essential part of modern living. However, mechanical devices require fuel, and on occasion, can stop working. So, and specifically relating to water management, if you can limit your dependency on mechanical things, aka sump pumps and generators, and rely more on gravity, that'll be a good thing.
The first thing to do, test the water in your sump well. If you're sump pump is running practically full time, it would be good to know whether the weeping tile (drainpipe surrounding the base of the foundation) is collecting groundwater from an underground spring, or city water from a split pipe buried somewhere in the vicinity.
Article content
If the sump well water tests positive for traces of chlorine, then you'll have to call your local public works office, because there's a severed pipe somewhere. If the water tests relatively normal, with no traces of chemicals related to city use, then the water filling up your sump well is unfortunately your problem.
In our case, with our water testing normal, we'll be bringing in a mini-excavator to dig a trench from the base of our foundation to a ditch at the base of the property. Because our foundation sits high on the property, the slope of the land will permit us connecting a pipe to the existing weeping drain, diverting it down to a water collecting ditch below.
So, instead of the water filling our sump pump well, it'll get steered by gravity towards a ditch 60 feet away by a pipe buried underground. If you live in the city, sump well water generally gets diverted to the public storm sewer. If you're experiencing flood issues and your home's wastewater feeds into the public sewer system, you may want to have this drain line verified.
Article content
Over time, these lines can break down and get crushed, or crack, allowing tree roots and ground to infiltrate and block the drain. Often, these blockages can be confirmed by a camera inserted into the drainpipe at a point near the base of the foundation. Feeding a camera through the drainpipe is a task that can be performed by most plumbing companies.
Other than a gravity fed drainpipe, the first line of defending your foundation by gravity will be the landscape. Essentially, you'll need to walk the perimeter of your home. If you find yourself leaning away from the house as you walk, that's good. If you're relatively level, or leaning slightly towards the home as you walk, then that's where the rainwater will flow.
Next week, gravity favourable landscapes.
Good building.