Handyman Hints: Moving something that bears a load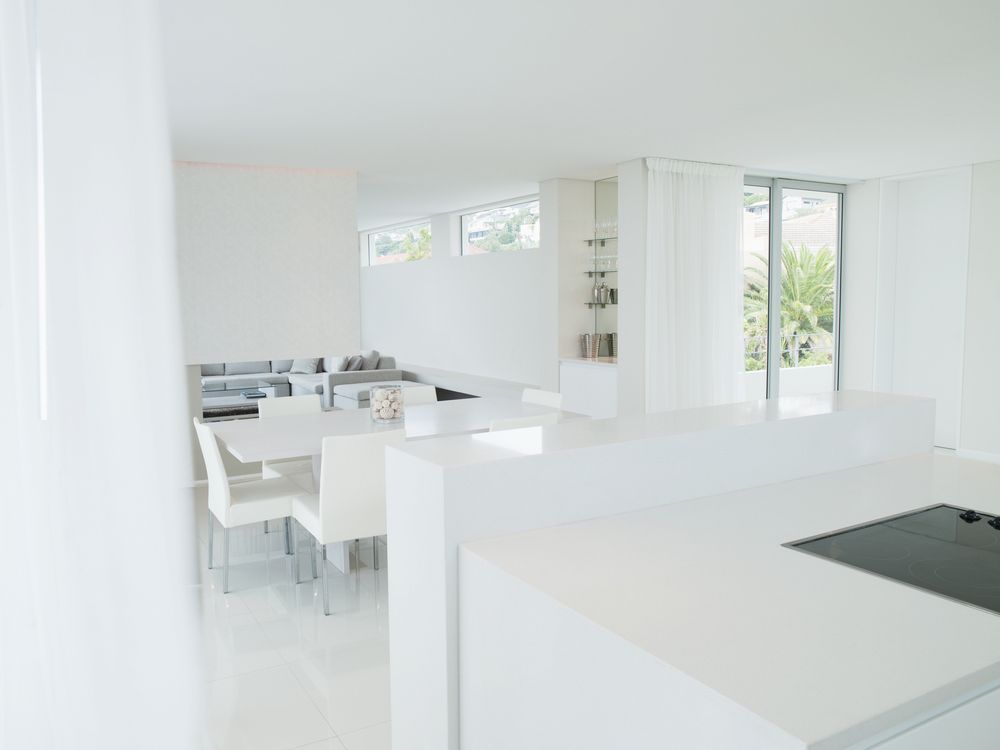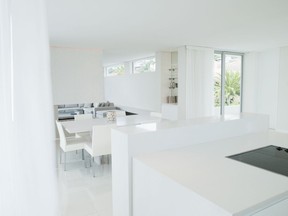 Article content
At some point in your home-owning career you're going to want to move one of the walls. It's just one of those seemingly good ideas.
Article content
Just like at some point in your life you may sign up for a hot yoga class, invest in a piece of gym equipment and actually think you're going to use it, or buy lobster from the guy in the white van who visits your neighborhood every few months. However, unlike sweating to the point where your eyes become blurry, having a really expensive clothes-drying rack, or suffering an upset stomach from now until Tuesday, moving a wall can be risky.
There are two types of walls in a home, those referred to as partition, and those referred to as load-bearing. Partition walls divide bedrooms from bathrooms, while load-bearing walls perform the double duty of dividing and most importantly, supporting the floor and roof structure above them.
Article content
As a result, partition walls aren't vital to the home's integrity or structure, while load-bearing walls are crucial to your home not toppling over like a house of cards.
Basically, you don't want to disturb a load-bearing wall. Load-bearing walls are like sleeping dogs, or sleeping babies, or really anything that's in the middle of a sleep, and just best not disturbed. However, living spaces have changed over the last 50 years. Formal dining rooms, living rooms, and library type rooms are no longer a thing.
Essentially, if a room isn't going to be serviced by a coffee maker, or TV, then its reason for existence is negligible. As a result, older homes with modest 12'x16' kitchen areas and 12'x12' formal dining rooms are having these spaces combined to form 12'x28' kitchens. There's a whole lot more you can do with a kitchen by adding another 150 square feet of usable space.
Article content
Suddenly there'll be room for an island, double sink, larger fridge, six-burner stove top instead of four, maybe a second oven for cooking or warming. Not so surprisingly, more space means everything important to the efficient operation of your home gets a little bigger, all for the cost of eliminating an area that gets used maybe twice per year, and whose only regular visitor is the vacuum.
However, walls dividing kitchens from dining room areas, or kitchens from formal living spaces, are often in central positions, or positioned in a manner that equally divide the home— which means they're likely load-bearing.
Handyman Hints: Breaking down barriers, avoiding shake and bake scenario

Handyman Hints: These are risky times for the unmotivated

Handyman Hints: Follow the instructions, avoid the squeaks
A quick check to confirm a wall's status can be done by examining what's directly underneath the wall.
Article content
The home's support system will start in the basement. Concrete footings support steel posts, referred to as jack posts, which support a wood or steel beam, with this beam supporting the joists of the floor system over top. Then you have a wall positioned on the floor, directly above the beam below, which rises to the ceiling, thereby supporting the roof trusses.
The larger the home the more load-bearing walls you're going to have, with each wall stacked precisely one on top of the other to distribute and pass the overwhelming weight of these structures down to the undisturbed soil beneath your concrete footing.
So, if the wall you're hoping to move has a wall, or beam supported by jack posts directly underneath it, then it's pretty well a guarantee this wall is load-bearing. Load-bearing is an indication of something that supports a lot of weight. So, understandably, removing it would be a big mistake.
That being so, some people really want a centre island. And for these people, we have architects and building engineers. Can a load-bearing wall be removed and/or modified in order to create an open living space? Yes, but similar to open-heart surgery, best it not be performed by the unqualified.
Step one, investigate the situation yourself.
Step two, invite a contractor or home builder over to confirm your discovery.
Step three, take out your wallet.
Good building.