Handyman Hints: Knocking down your list of 'should haves'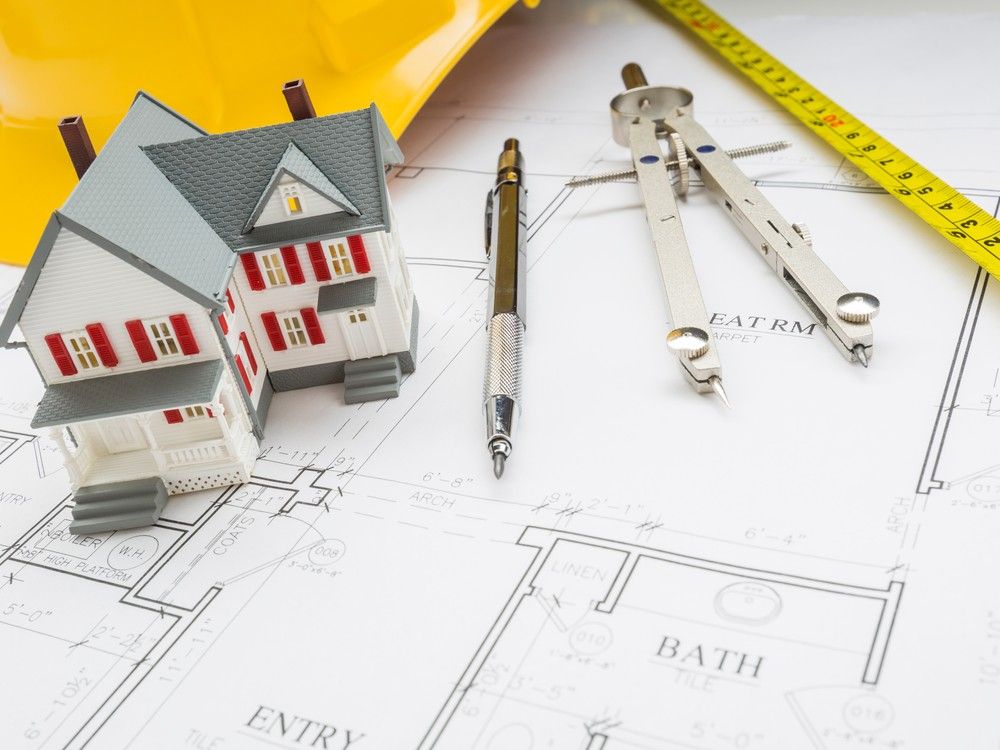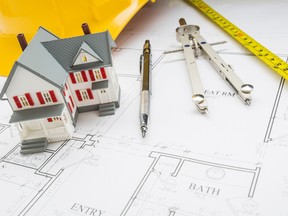 Article content
It happens almost every time people build a custom home.
Article content
With things like the brickwork or siding nearing completion and the drywall receiving its last sanding before the walls and ceilings get primed the next day, one of the spouses will inevitably stand back and say, "gee, we probably should've added a window here, or made that room bigger, or…"
Basically, there's always something you should have done had you thought of it or had your architect thought of it, that could have made your new living quarters just a little bit more comfortable. So, before too many more new-home couples kick themselves in the butt over things that could have been, we're going to help eliminate those 'probably should've' feelings by discussing some of the custom features that can really add to the comfort and working atmosphere of a home.
Article content
Most of these suggestions or home modifications aren't budget-breakers. Replacing a window with a sliding door or installing a door where otherwise there would have been a wall, aren't things that are going to greatly affect your final budget. They're simply good ideas that often get forgotten in the hype to choose the perfect colour of your eventual granite kitchen counter.
First, and in no particular order of preference or importance, if your home is to have a garage with one, or two, or maybe even three 9'x7' automobile-entrance doors, be sure to include one garage door leading to the backyard of your home. Essentially, with both the front and back garage doors open, you should be able to drive right through your garage and into the backyard.
Article content
The cost of a 9'x7' garage door when compared to an equal square-footage of building materials and siding is practically the same. As a matter of fact, the garage door choice might very well be cheaper.
What's the value in being able to access your backyard with your riding lawn mower, or vehicle, permitting you the space to manoeuver heavier goods into the spot where the eventual construction of a deck, or interlocking brick patio will occur? Incalculable.
Handyman Hints: Choose sand instead of soil for that backyard box

Handyman Hints: Building a little privacy for your decking project

Handyman Hints: Having the ultimate water-management plan
So, no matter how many doors you have leading into your garage, have at least one exiting on the opposite side. Plus, this backdoor strategy may permit you to design a home with a little bit more living space due to the home being wider and closer to your property lines since access to the backyard would no longer present a challenge.
Article content
Next, ensure your basement's finished ceiling height matches your main floors. If your home's formal living space is to have nine-foot-high ceilings, make sure the depth of your foundation, structural joists and beams, and most importantly your plumbing and mechanical ductwork, are all engineered in a fashion that'll provide for a nine-foot finished ceiling height in your basement.
Going down into your basement shouldn't feel like a trip into the 1800s. We have eight-foot ceilings in our home, except for one room, which has a nine-foot ceiling height due to it being a sunken living room. Once in our basement, you're faced with ceiling heights that range from a high of seven feet to a low of 5-feet-6-inches, due to the supporting beams, ductwork placement, plumbing, and of course the sunken living room overhead. They sunk the living room but forgot to sink the basement space underneath.
Article content
If you're a six-footer, you really have to be aware of your surroundings because a concussion is looming. As a result, our basement space is used for storage, with only a very small portion possibly eligible for actual living space.
So, while your home's drawings are still in the sketching stage, ask about the basement's finished ceiling height. If your architect basically disregards your basement's importance, or suggests the sunken living room option, which creates nothing more than a challenge for toddlers and a new hip replacement opportunity for the elderly, fire them on the spot.
Next week, more 'probably should have's'.
Good building.