Handyman Hints: How to deal with those basement puddles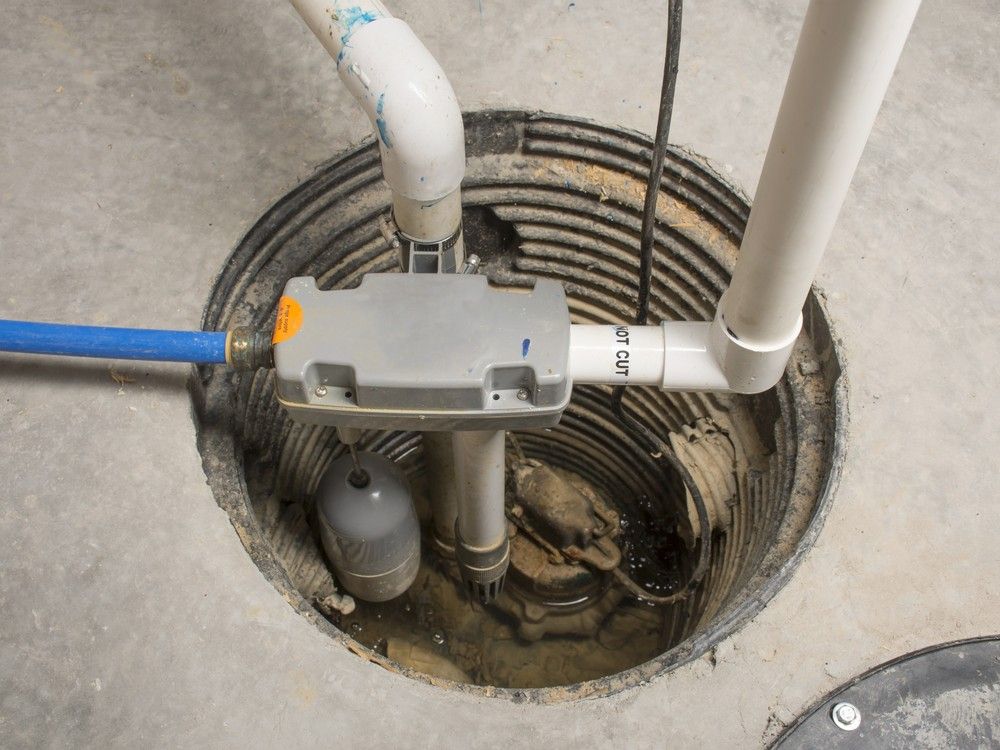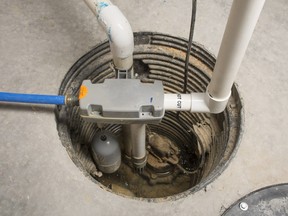 Article content
There are good puddles and there are bad puddles.
Article content
The good puddles are the pools of water found on your driveway following a rain shower. Although any puddle is a sign of a somewhat less than effective landscape in relation to drainage, as long as these puddles don't inflict soakers upon the home's inhabitants, they're good puddles.
Bad puddles are the ones that show up on your basement floor. They're bad because they're unwelcome, kind of like your uncle Frank who chose to take his new secretary Babette instead of your aunt Martha on a business trip to the Cayman Islands last month and wasn't really expected to show up for the family's Easter feast gathering.
Why do we find water in our basements? Barring any mechanical reasons due to a leaky hot water tank or plumbing connection somewhere – because these slow drip situations can certainly fool a homeowner into thinking they've got a foundation issue, as sure as the Maple Leafs exiting the playoffs in the next round – water will at some point infiltrate your basement.
Article content
Roofs, skylights, windows, my fancy new travelling coffee craft: they all aren't supposed to leak, but like everything else, they eventually do.
However, repairing or replacing a foundation isn't quite as easy a fix as the other first responders to water. Essentially, there's only one way to effectively update your aged foundation with today's impermeable membranes and new drainage tiles, and that's by excavating, or digging down to the footing along the perimeter of the home.
As a result, you'll be forfeiting a portion of your driveway, interlocking-brick walkway, garden beds and backyard decks – at least for the short term – if bringing your foundation into the modern age is to be a serious consideration.
Article content
Handyman Hints: Those darn puddles in our basements

Handyman Hints: Check it, replace it, or clean it

Handyman Hints: Pondering your accent wall
The challenge to keeping a dry basement environment is your concrete foundation is surrounded by water on a daily basis. In order to keep water out, today's residential foundation walls are sealed and covered with up to three layers, including tar or a waterproof rubber membrane, ridged foam or fibre matting, and a plastic skirting, all designed to let groundwater flow down to the foundation's footing. When this groundwater (water saturated with water due to rain, snow melt, or an underground source) reaches the footing, it collects in a perforated pipe, and gets directed into the local storm sewer, or drainage ditch if your home isn't connected to the public sewer system. This is how foundation water management is supposed to work, and it's all accomplished by slope and gravity.
Article content
When this basic system doesn't work, you'll need mechanical help in the form of a sump pump. Sump pumps are now part of the building code, and are a necessary fixture in any residential basement, whether it's finished living space or not. Basically, the sump pump (water pump) sits in a shallow well, dug into the basement floor, and is placed adjacent to where water is collecting on the outside of the foundation. If groundwater overwhelms your exterior drain line, the excess pours into the sump well and is pumped back out to the surface, getting directed to a sewer or ditch.
If you have puddles in your basement and if it's a new experience for the home, then this is a sign your basic foundation and drain tile system is no longer keeping up with the influx of groundwater. So, you're best to invest in a sump pump.
If your home already has a sump pump, get a second one, installed in the same well, only a few inches higher, as a backup. This second sump pump should be water-driven, as opposed to your existing sump pump, which probably operates by electricity. Otherwise, it'll be a lousy situation if the power should go out, and with no generator to be had, you watch your basement fill with water.
Next week, more on averting puddles.
Good building.