Handyman Hints: Getting ready for your 2023 painting update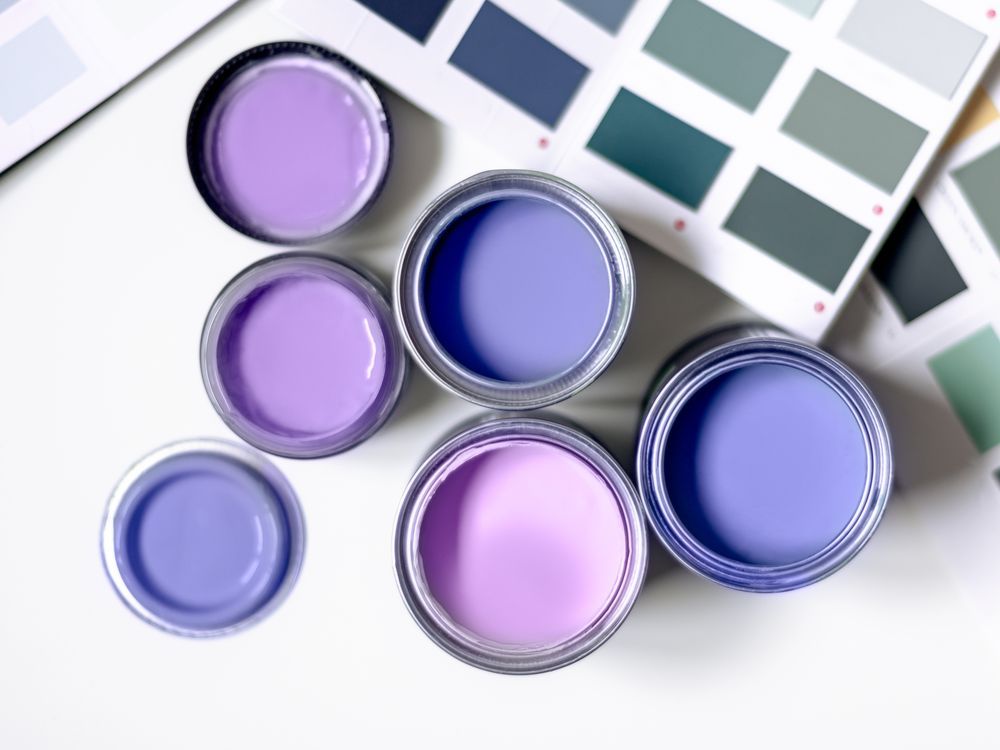 Article content
The Pantone people describe digital lavender, 2023's colour of the year, as one that "responds to our feelings of isolation while merging the lines between the digital and physical world. A beautiful dusty hue with a southern French allure that signifies stability, serenity, and, is gender inclusive."
Article content
Not sure what that's all about, because in uneducated terms, this colour of the year kinda looks like purple, only lighter. Nevertheless, lavender is what's going to be trending in the upcoming year.
Not only is it gender inclusive, which I believe means it appeals to all things human, but it's also supposed to be inspiring to those of generation Z, which I believe are the new humans, or those under 25 years of age.
So, will painting your teenager's room lavender encourage them to put down their cellular phone for a moment, realize and appreciate what's happening in the world in front of them, and maybe take out the garbage or sweep the walkway? Not sure, but it's worth a try.
With the Christmas and New Year holiday seasons not so far away, how about giving your home what's easily the best value in home renovating— that being, of course, a coat of paint?
Article content
Now, I'm not suggesting full-out lavender for the entire home, due in part to the colour and plant being associated with relaxation and healing, which may lead you to simply fall asleep at any point in the day regardless of what room you're in.
However, if you a fan of white, and like I recommend to everybody, white or a close version thereof is definitely the way to go, then maybe this year add a few drops of lavender tint to the mix just to provide that hint of serenity, something we could all certainly benefit from.
The key to painting success? Take it one room at a time.
Handyman Hints: Addressing the canary in the room

Handyman Hints: What to burn, or not to burn

Handyman Hints: 'Phew, that was a close call'
Unless you're able to confine your movements to one section or one floor of the home, you don't want to be tracking through a room under renovation. Although a softer version of renovating, since nothing's presumably being torn down or ripped apart, painting still creates a renovation zone.
Article content
Nail holes or small dents will require spackling, cracks in the drywall will need to be re-taped and mudded once again, which means sanding, and as a result a room that's going to be nothing short of a mess. In order to avoid people or pets tracking drywall dust throughout the home, you're going to want to keep this area sealed off to the general public.
Step one, remove as much furniture as you can from the room. Avoid the strategy of simply piling chairs and cabinetry in the centre of the room with a cover sheet overtop. Things will still get dusty, which will be a pain in the butt to wipe clean afterwards. Or, one of your spouse's favorite reading chairs will be the victim of a few errant paint drops. And, once you've smudged up the upholstery by attempting to wipe off those few drips, well— you'll have just morphed a once lovely lounging piece into a really comfortable ice-hut chair the fellows will certainly appreciate this season.
Article content
So, we always get whatever we can out of the room first.
With the room practically empty, assess the shape of the walls and the moldings. If any casings or baseboards have suffered damage over the years, now's the time to replace them. MDF moldings, the popular choice these days, will need to be pre-drilled before being nailed in position, or air-nailed if you own, or want to rent a pneumatic gun.
Don't attempt to simply drive a finishing nail into a piece of MDF casing or baseboard. MDF substrate is simply too hard, and you'll either split the molding or split your thumb as you frustratingly attempt to pound a nail through it.
Any gaps where the baseboards meet the wall? Or spaces in the casing miter joints?
Let's look to fix those next week.
Good building.