Handyman Hints: Follow the instructions, avoid the squeaks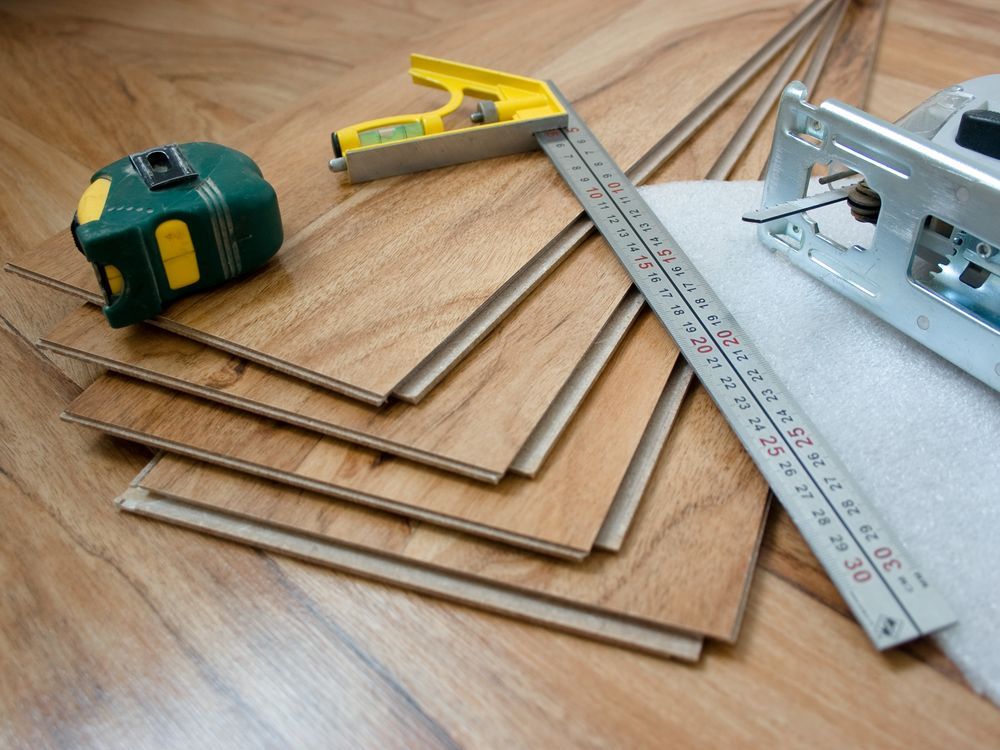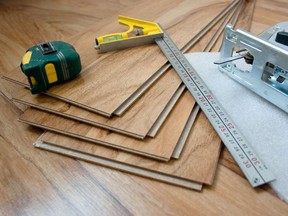 Article content
I don't mind squeaky floors— mostly because my hearing isn't all that acute, my knees creak regardless, and because I'm usually in bed by 9:30 p.m.
Article content
As a result, the trek across the living room floor to the bedroom while there's still a hint of summer daylight isn't exactly a 'returning home at 2 a.m.' type of covert operation.
However, there are people who value quiet, and who don't want to hear a choir of creaks while they're watching TV, or reading a book, or just plain sleeping. Or, who maybe don't want to advertise the fact they're up at 2 a.m., although in my case, I'd be on a bathroom run.
Laminate floors are a terrific thing because they're attractive, durable, suitable for just about any room in the home above or below grade (basement), and simply click together, which is about as do-it-yourself user-friendly as you can get.
However, laminate planking can sometimes separate, which really affects the look of what is otherwise a picture-perfect floor. And, the planks can squeak, with both these circumstances essentially requiring the complete removal and re-installation of the floor. In other words, because laminate flooring floats, and as a result must be able to move independently (contract and expand with the seasons), there's no correcting either of these conditions by securing the problem area with a few strategically placed nails or replacing those few planks in the centre of the room because they've separated, with the locking mechanism usually having been damaged in the process.
Article content
If you're not a do-it-yourself type of renovator, and even if you are, who might be best to install your laminate floor? Would you engage a flooring installer? Perhaps that's the obvious choice.
Handyman Hints: Suggestions to stuff your do-it-yourselfer's stockings

Handyman Hints: You're ready for your painting game day

Handyman Hints: Still prepping for paint day
Or, might the best hire be a finishing carpenter, home-renovator, or cabinetmaker, aka someone who pays particular attention to detail and the art of cutting the most perfect miter joint?
While all would qualify as acceptable candidates, the only thing I need to hear from the cabinetmaker, or home renovator, or the seasoned floor installer, is "oh by the way, and before I start this job next Monday, can you get me a copy of the installation instructions?" Those are the key words to hiring.
Article content
I've got to assume this professional tradesperson can read a tape measure, can cut a circle with a jigsaw, and has enough experience with a chop saw to avoid cutting the end of their finger off along with the piece of flooring. Is he or she humble enough to put their experience and many great achievements aside, and take 15 minutes to read, then another 10 minutes to re-read, the supplier's recommended installation instructions?
If the answer is yes, then you've found yourself the right person for the job.
Installation instructions are specific to the product at-hand. So, if there's ever an issue regarding plank separation, buckling, or squeaking, we (the retailer and flooring supplier sales rep) upon your request, will show up at your home, see exactly what you're seeing, and walk around a bit to experience the squeaky floor situation.
Article content
Then, the supplier is going to pull an instruction sheet out of his coat pocket – the same instruction sheet you would have received with every box of flooring – and start comparing how things were installed with how they were supposed to be installed.
After taking note of the fact the basement bar units were installed directly on the floor, instead of the flooring butting up to the cabinetry, the fact no expansion or T-type moldings were installed across doorways or when transitioning from the hallway to an adjacent room, and the underlay foam was not the one recommended by the supplier, your blurting of "but the installer has been installing floors for 20 years, and he knows what he's doing, and he's a really nice guy!" probably won't save you.
Your goose will have been cooked. Read and follow the instructions.
Good building.