Handyman Hints: Composite decking isn't quite maintenance-free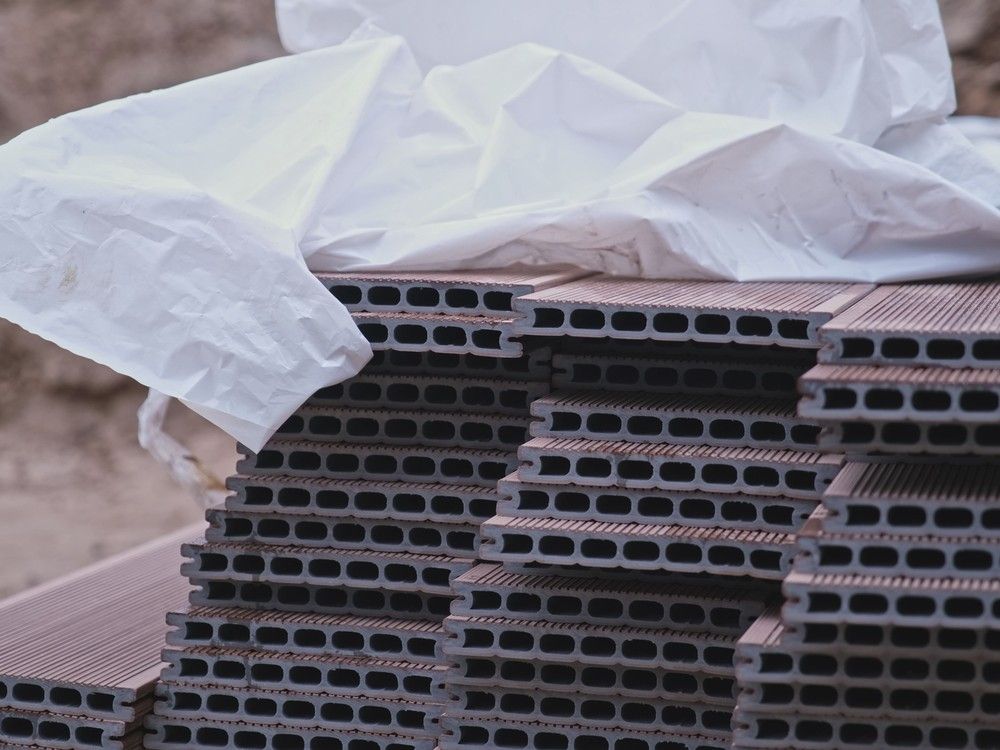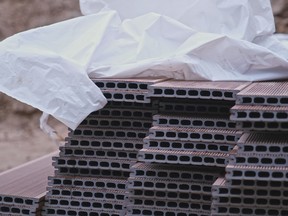 Article content
People generally don't spend the extra money required to purchase a Mercedes Benz because they think it's going to get them to the office all the more quickly, just like homeowners don't usually choose hardwood flooring over carpet believing this investment will save them from the task of having to pass the vacuum.
Article content
Following this sort of logic, people shouldn't assume an investment in composite decking will save them time on maintenance. Plain and simple, if you can afford it, composite decking is a heck of a lot nicer, and will provide a far more beautiful finish than pressure-treated lumber.
However, and for the same reason I wash and vacuum my two-door sports car about 20 times over the summer whereby my much newer pickup truck might see the garden hose once, things that are nicer tend to receive your attention.
So, don't think you can curb what's generally human nature.
If you're to invest in a composite deck because like most people you think it looks nicer, then you're very likely to spend the time required to keep it looking as beautiful as the day it was installed. You may not have to replace a warped or cracked plank, and certainly never have to give anything a coat of stain.
Article content
You will find yourself sweeping out the debris between the planks with the broom, maybe giving the surface a light passing with a damp mop, and definitely scolding those who drag their chairs across it— basically mirroring all those little things we do with our hardwood floors.
In other words, we should stop associating the term 'maintenance-free' with composite decking.
Basically, if all things nice are to remain nice, they're going to require maintenance.
Handyman Hints: Laying out a case for a deck of treated lumber

Handyman Hints: Suggestions for your deck's design

Handyman Hints: A plan for a cold winter's day
Why invest in composite decking? Because it's better in most ways than treated lumber and will provide you with at least 25 years of really nice-looking decking. It's not forever and like most things in your home, will show wear at some point.
Article content
How to choose composite decking?
Because most composite decking companies offer lifetime (40-50 years) structural or fade warranties, if you're at the age where you can afford composite decking, you probably won't be around in year 39, or really care to contest the fact things have faded a bit. In other words, there's rarely a bad choice to be made.
Because of texture, variation in colour and composition due to some composite planking being made of solid matter, as opposed to having a hollow core, pricing can vary rather significantly. Although most composite decking would be generally considered as being very good, like most products, there are better- or higher-quality versions that naturally cost a bit more.
Article content
Knocks against composite decking?
Only one really, and that's the fact it will get hot; too hot to walk on with bare feet on some days if your deck is positioned to receive full sunlight. Other than wearing sandals or some type of footwear, sprinkling the area with the hose before using the deck, or providing shade by means of an overhead structure, there's no real answer to the fact PVC-type plastics, which is what most premium decking surfaces are constructed of, will heat up in direct sunlight.
This being so, there are composite decking products that advertise themselves as being 30 per cent less hot than their competitors when exposed to direct sunlight. If you think a hot decking surface is going to be a deal-breaker, ask your local building supply dealer about this innovative product.
Plus, composite decking can be a little shocking. Not so much the price, which may shock those unfamiliar with the product, but we sometimes get a little electrical shock similar to walking on carpet when reaching to grab the patio door. It's something to do with the collection and transfer of electrons from your body to the metal door handle. Nothing serious, and really more of surprise, but on hot days it can happen.
Otherwise, composite decking is a really great choice.
Good building.