Handyman Hints: Choosing the right railing is important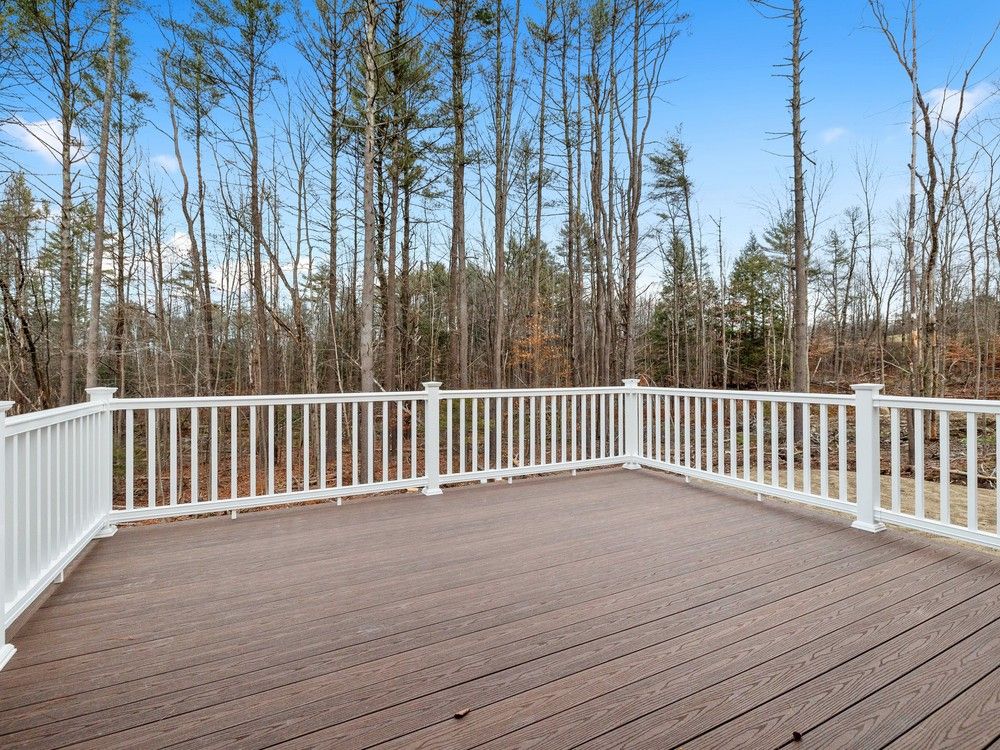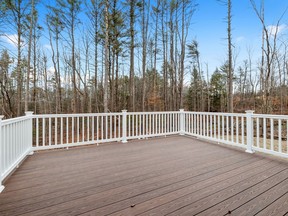 Article content
Today we're talking about the component that keeps us all safely corralled on our elevated outdoor living spaces— the railing system.
Article content
Without a secure railing system ,we're nothing but lemmings falling off the edge of a cliff never to be seen again. Actually, rarely are family members lost, but an unsecured railing could certainly lead to a sprained ankle.
There are two key things to be aware of when purchasing a railing system unrelated to style or colour, and that's railing height and engineered drawings. Basically, deck height matters.
If your deck is to be two or more feet above grade (above the grass level) you're going to require a railing system that's at least 36 inches high. Decking platforms six feet or more above grade will require railings that are at least 42 inches high. And, if you're surrounding a swimming pool, you'll need a fence or railing system that's at least 60 inches in height.
Article content
Your decking estimator will be aware of the general bylaws, but it's always best to check with your local building department, because cities and townships sometimes have requirements that are higher than the building code. The building inspector will be looking to the homeowner for answers, not the person who designed your deck.
Therefore, have the correct railing information and get things done right the first time. Being told the very expensive railing system you've just completed doesn't pass code will make your stomach turn.
Handyman Hints: Composite decking isn't quite maintenance-free

Handyman Hints: Laying out a case for a deck of treated lumber

Handyman Hints: Suggestions for your deck's design
What are the consequences to a decking project receiving the red "failed" stamp? Nothing immediate, and it's unlikely you'll be placed in handcuffs and have to spend the balance of the afternoon in the clink. But, if things aren't tended to in the near future, you will lose your permit deposit, and have to live with the fact your build is now a liability.
Article content
Plus, if you decide to sell your home, even if it's years later, expect to get a letter of discovery from the purchaser's lawyer. A friendly letter of course, something to the effect of, "oh by the way Mr. Johnson, something has come to our attention – and I'm sure it's an oversight on your part – but there seems to be a building permit taken out in 2004 that has yet to be finalized."
Again, you won't have to do any time, but you might want to put a hold on next Tuesday's move-out day with the local transport company, because finalizing of the decking permit could take a while.
And two, part of securing a building permit will be the requirement that your chosen railing system has updated engineered drawings. The term 'update' offers some flexibility because railing companies are often a few years back-dated in their product testing. As a result, product-testing documents dating back eight to 10 years should be acceptable, whereby components with testing results that date from the previous century are unlike to receive a building permit.
Article content
The engineering drawings are important because one, they provide you with the peace of mind that even if uncle Ted and cousin Randy, formerly known as Destroyer 1 + 2 in their professional wrestling days, lean up against the railing, all is going to hold steady.
And two, the drawings will document how the newel posts, spindles, and railing components are to be installed. The manner of rail installation will be key to passing your final inspection, where any severe deflection of the newel posts will grant you a failing grade.
Might an offer of coffee and a generous portion of carrot cake help persuade an inspector to look past any code violations? Not bloody likely.
First of all, building inspectors don't eat carrot cake, they prefer microwaved roadkill washed down with a litre of drain cleaner. Jokingly? If it hasn't been run over by a Ford pick-up in the last 24 hours, and cooked up to 600 degrees, they'll simply push the plate away.
So, follow the rules, and get to work on your decking plan before the seasonal rush.
Good building.