Handyman Hints: Before we paint, we prep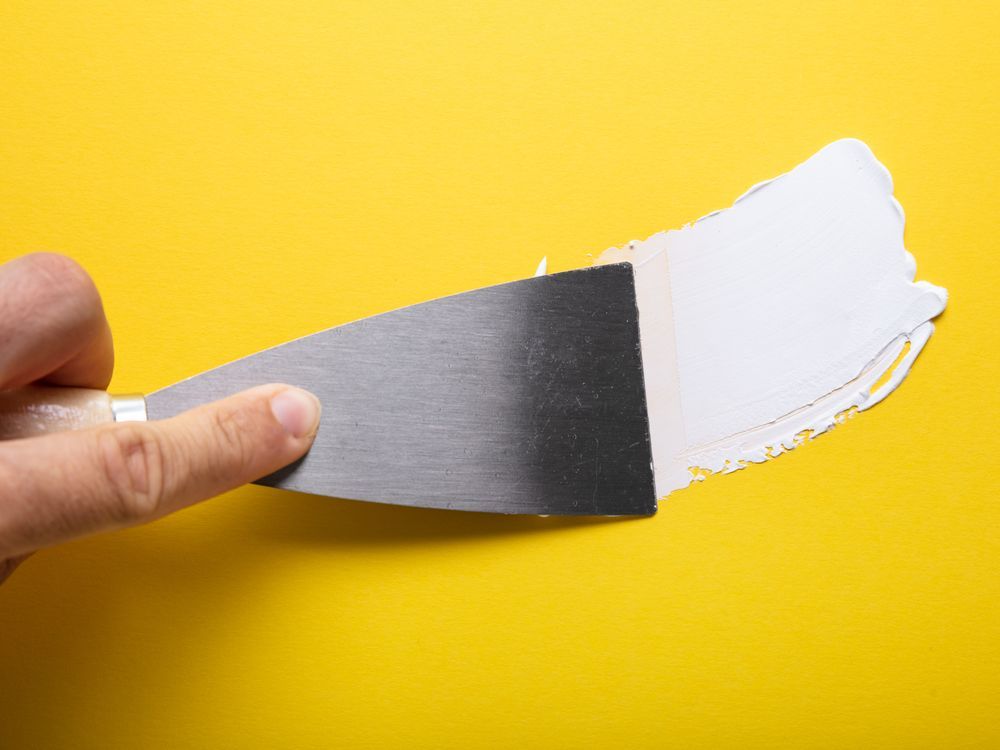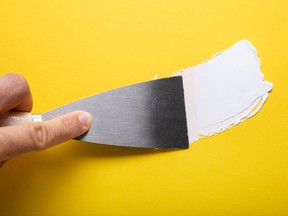 Article content
There's a reason why we prepare ourselves by warming up and stretching before a game of seniors pickleball— because while the intensity of the match might stress an already delicate heart condition, suffering a tear just before you hit the pavement due to your fourth heart valve closing up, aka the dreaded groin-pull/cardio-arrest double whammy, is definitely best avoided.
Article content
Just like, why is it best to hit a bucket of balls and play a round of mini putt before your scheduled match the next day? Yes, they serve ice cream at the golf range, which is reason enough, but preparing your muscles, eye co-ordination, and putting touch beforehand are all important preparations to a successful round of golf.
Painting is no different, and although it will rarely stress you physically – although it certainly wouldn't hurt to roll your shoulders a few times before dipping your paint applicator into the pan – painting is a game-day event. Like any game-day event, if successful results are expected, the room will first have to be prepared.
What are we looking for? Lumps, bumps, gaps, and cracks— essentially anything that's causing the wall or joints in the moldings from looking anything less than perfect.
Article content
For drywall repairs you'll require a small tub of spackling, which serves well to fill small nail holes, screw pops, or dents in the wall or ceiling. For larger repairs, such as having to replace a sheet of drywall, or fix a length of joint tape due to a past water-infiltration issue, you'll require a slightly larger plastic tub of dust-control drywall compound. Both the spackling and dust control drywall compounds come in ready to use, easy-to-re-seal plastic containers which are perfect for the homeowner because the shelf life of these products is several months.
Handyman Hints: Getting ready for your 2023 painting update

Handyman Hints: Addressing the canary in the room

Handyman Hints: What to burn, or not to burn
Both these pre-mixed compounds should be given 24 hours to dry before sanding and painting. If 24 hours seems like a little too much time to sit around and watch joint compound dry, although I might recommend binge watching Netflix's Ozark in the interim, then there are alternative powdered (just add water) products, such as sheetrock 20, or sheetrock 45. These compounds will be ready for paint in as little as 20 or 45 minutes after mixing, which, isn't such a whole lot of time if you're not so quick or fluent in your handling of a trowel.
Article content
If joint tape is required, I would recommend purchasing the fiberglass type, as opposed to the standard paper tape. Fiberglas tape is very user-friendly because it's sticky, and as a result, simply sticks to the wall, and is immediately ready to receive mud (drywall compound) over top.
Paper tape is cheaper, but will require you mudding the area first, then pressing the paper tape into the mud before commencing the troweling process. I've never been able to press the paper tape into the drywall mud without getting my fingers covered with compound, with further blobs of mud falling to the floor.
If you don't do this for a living or prefer not having to wash or wipe your hands on your jeans between drywall steps, go with Fiberglas, aka fibatape.
Article content
Next, you'll require a tube or two of white painter's caulking, applied with a caulking gun if you're unfamiliar with the process.
The key to caulking? Cut a small hole at the very tip of the plastic nozzle. Don't forget to puncture the seal by inserting a thin piece of wire into the just cut end. Rest the nozzle on the gap, and slowly pump the trigger. When product starts coming out, slowly drag the caulking tube along the seam, always pulling towards you.
Do about a five- to six-foot length of bead, then, and although there are tools for this procedure, nothing beats simply wiping this bead of caulking into the gap with your finger. Will your finger get messy? Yes, but you've got four of them to work with (the thumb isn't as effective) before having to wash your hands.
Good prepping.