Handyman Hints: A plan for a cold winter's day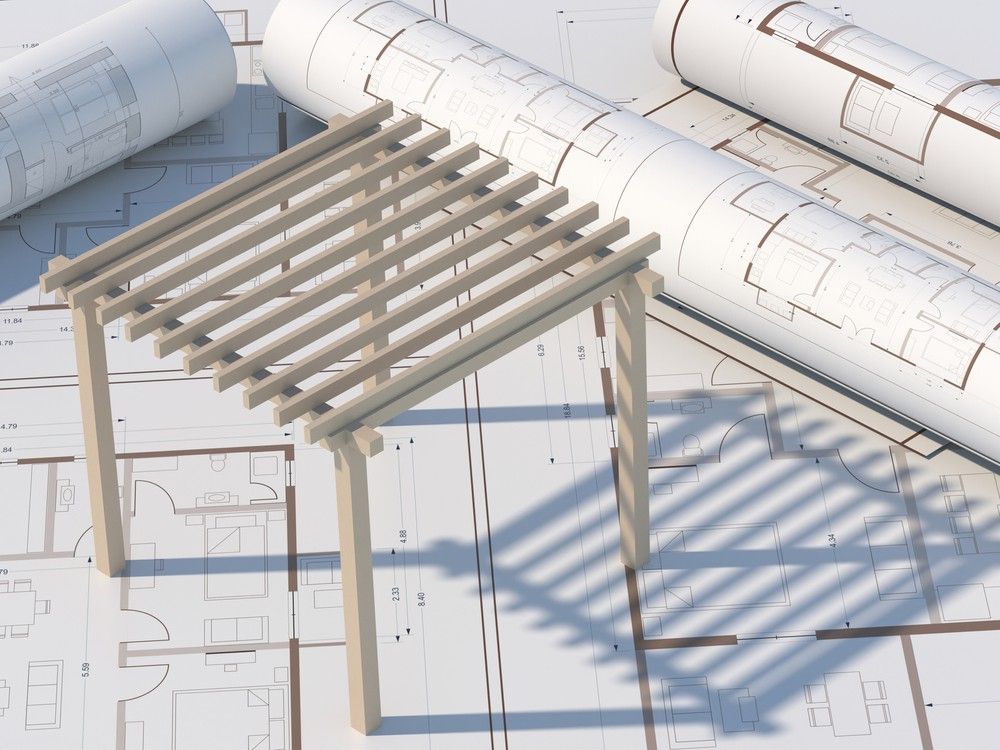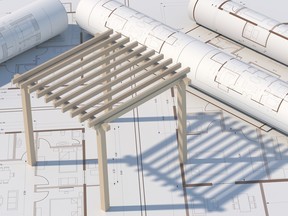 Article content
As I gaze out the window facing our backyard, scanning the snow-covered deck I should probably shovel off some day before our barbecue becomes completely inaccessible, I long for the early days of spring.
Article content
Maybe if I ate porridge in the morning instead of my usual banana and protein drink, I would become heartier and would embrace winter's frigid temperatures with more enthusiasm. But, looking out the window, hot coffee in hand and quite comfortable in the slippers Santa Claus brought me, I just can't generate the vision where I'm trekking through the forest in snowshoes.
So, with perspiring ranking only behind 'receiving a pitched snowball on the nose,' and 'slipping on frozen pavement' on the list of least-preferred winter experiences, this Saturday morning will be spent looking out our kitchen window, contemplating what our backyard living space could look like.
Why start planning your new backyard deck or deck renovation project at this time of year? Five reasons.
Article content
One, your local building supply estimator might have a little more time on their hands, so why not take advantage of this lull in the building scene to ask questions and start developing a plan?
Two, if you haven't been deck shopping in a while, there are tons of new products, innovative deck designs, planking textures, and product colours to choose from. As a result, your expectations for a simple deck design could very well change, requiring several store visits and sessions with the decking people.
Three, decks require permits. Permits require acceptable drawings, maybe even stamped blueprints if this deck is to support a roof overhead or something equally structural. So, if your deck is to have appendages such as an incorporated roof line, or maybe a pergola, under which will sit a hot tub, then we're talking something that's a little more complicated and requiring a little more design time than your original idea to simply have a perch off the back door to serve your clothesline. Plus, people make changes, and rarely go with the first drawing. Or, the local permit office might request a change, modification, or added documentation, all adding weeks to the process.
Article content
Handyman Hints: We've said bye-bye to our icicles

Handyman Hints: Stepping from carpet to hardwood

Handyman Hints: Your stairway to happiness
Four, scheduling a building contractor is like booking hip-replacement surgery. Essentially, you're going to have to get in line. Nevertheless, get your trusted contractor on board now. An opening or a change in their schedule might provide you with the opportunity to start this project sooner than later.
And five, what the heck else are you going to do? It's cold outside, gets dark early, and it's still hunting season in some areas. So, if you happen to venture out on some sunny afternoon, looking to bond with nature, enjoy the calm of the woods, maybe even hand-feed the chickadees, you're likely to catch an arrow in the shoulder from a crossbow hunter who mistakenly took your headwear for antlers.
Article content
Maybe the Bambi-styled tuque wasn't such a great idea.
That's why cold winter mornings are best spent seated at the kitchen table, coffee on your right, ruler on the left, with pencil and graph paper at the centre. That's how you begin the process of designing your new deck and outdoor living space.
First though, you'll need to face the cold, maybe try out those snowshoes, and take a few backyard measurements. The person designing your deck won't need a whole lot of style or colour information at this point, but they will need numbers, such as the length and width of the deck, the way it contours the home, and how high the deck will be off the ground.
The drawing will also have to indicate where the patio door exiting onto the deck is located, along with where you're planning on having stairs. If the deck abuts onto a swimming pool, then that structure will also need to be located on the drawing as well.
Your deck designer will certainly have more questions, but this information will make for a good start.
Good building.