Best Tool Gifts for Handyman 2023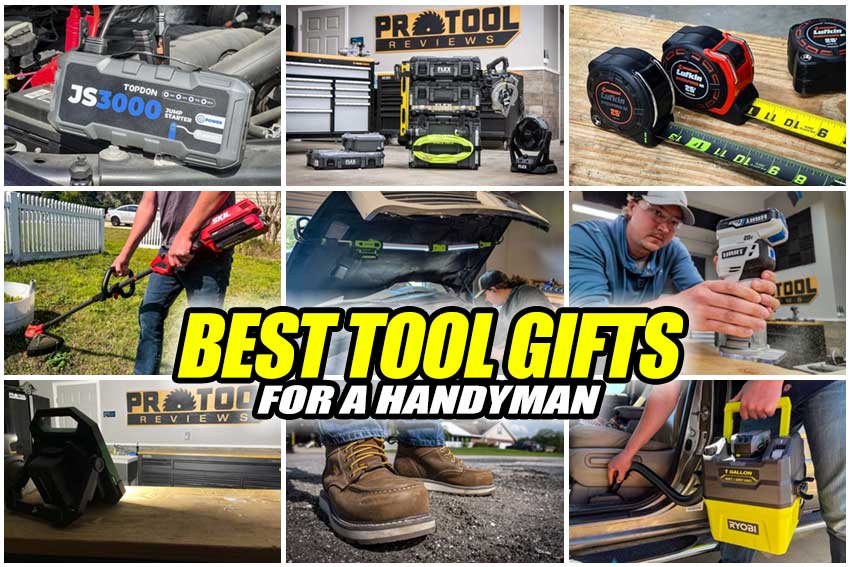 If you're reading this article, that probably means one of two things—either you're still trying to find the best tool gifts for the handyman (or handywoman) in your life or you're looking for what to buy yourself with the money you make from returning the gifts you didn't like. Either way, we're here for you!
#12 Vehicle Jump Starter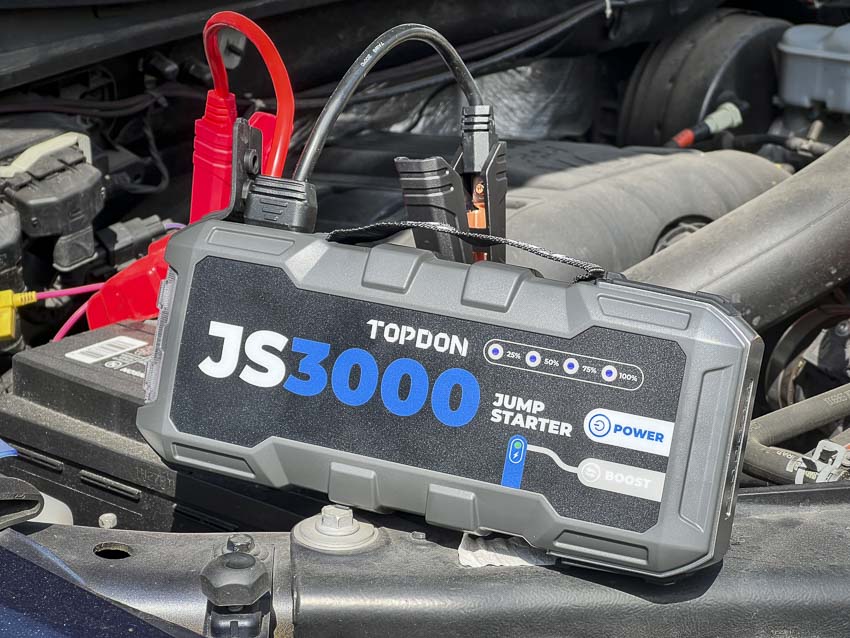 We've completely replaced jumper cables with high current battery-powered jump starters. We're not sure we have an exact favorite—there are literally dozens of models to choose from. We've used the Topdon JS3000, JomGand JQ2500, Fanttik T8 Apex, Atkmayi N12, DBPower 1600A, and Nexpow G17 jump starters with much success. Our favorite might be the Fanttik T8 due to the oversized LCD display. Pick them up on Amazon for between $60 and $125 depending on the size.
#11 KEEN Utility Work Boots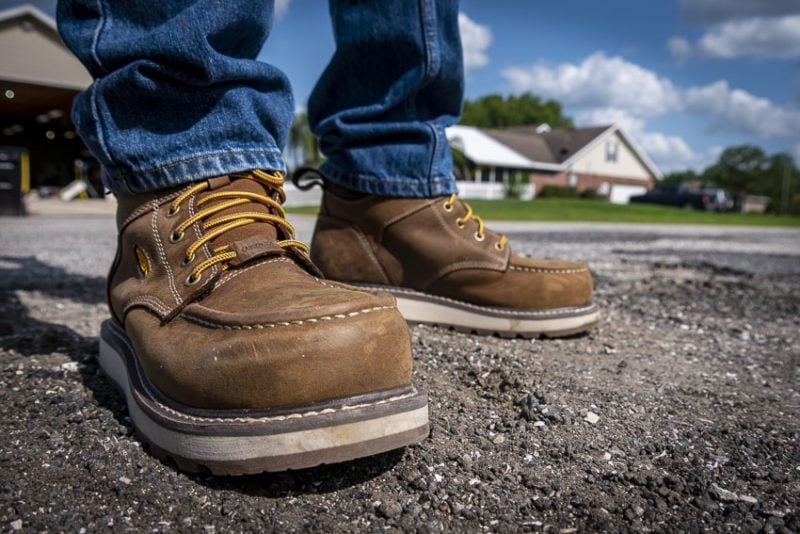 The KEEN Cincinnati work boots topped our best work boots article because they offer both comfort and protection. You can buy them in soft toe or carbon fiber safety toe options. They provide a comfortable wedge design with an aggressive tread, and they look great. They even include women's-specific models!
#10 Crescent Lufkin Shockforce G2 Tape Measures
You can find several models in the Crescent Lufkin Shockforce G2 Tape Measures lineup. They include some eye-opening durability claims—like a 100-foot drop-test! It comes in both regular and Nite Eye versions (like the Lufkin Black Widow tape). We put it through a series of tape measure tests and really like these tools for daily professional use.
#9 Hart 20V Cordless Trim Router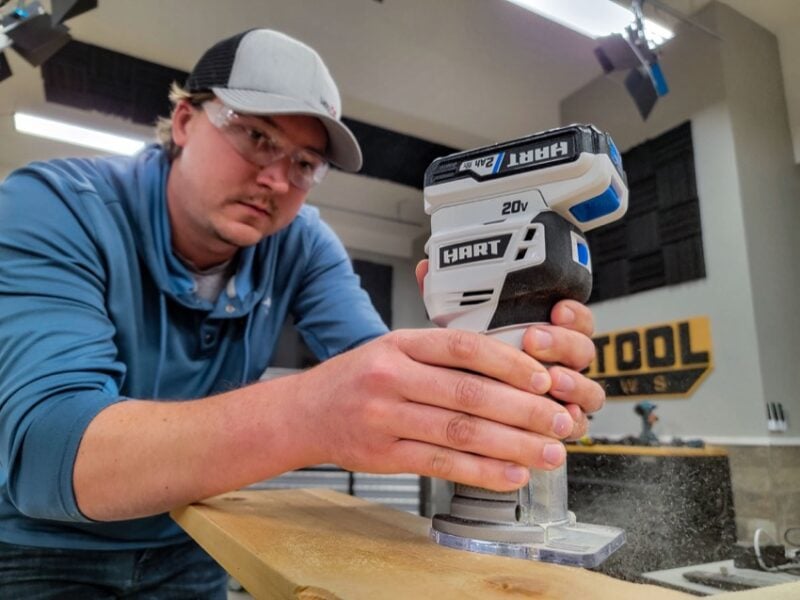 If the woodworker on your list is ready to cut the cord on a random orbit sander, the Hart 20V cordless trim router helps you add stylish details and creative touches. The spindle lock position and base cutout allow you to change the bit without removing the base if you like. Most of the Pros we talk to are in the habit of taking bases off their trim routers to have easier access for the wrench. Either way, you have the option with this design. Grab the router with a battery and charger from Walmart for $119.
#8 Metabo HPT 10,000-Lumen 18V LED Work Light
The Metabo HPT MultiVolt LED work light produces a ton of output—10,000 lumens worth on the high end using 216 LED chips. As cordless work lights go, that's about as bright as you can hope for. Thankfully, the power button on the back doubles as the output dial with 15 settings to dial in the amount of light you need. It can dial all the way back to 1000 lumens, meaning you don't necessarily need to carry as many lights to cover different working distances. You even get a USB-A output port for charging your phone. This one runs $239 at Acme Tools.
#7 Ryobi 1-Gallon Wet-Dry Vacuum
The Ryobi Cordless 1-Gallon Wet Dry Vacuum bridges the gap between their compact handheld vacs and full-sized wet dry shop vacs. It's a compact, lightweight, and cordless solution for quick clean-ups at home or on the go. It has plenty of power for picking up sawdust and wood chips around your workbench as well as lifting sand and debris from your car's floorboards. Find it at the Home Depot starting at $79 for the bare tool.
#6 Makita 18V Radio Lantern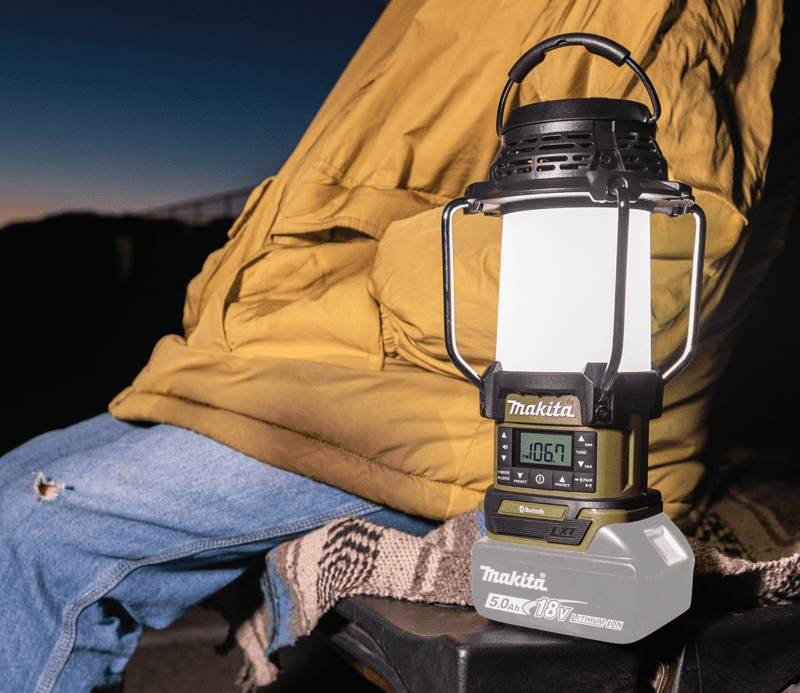 Makita got everyone's attention when it announced its Outdoor Adventure lineup, which brought a new design to some of its existing 18V LXT tools and equipment. They replaced the teal blue we've all come to know with a forest green design more fitting for the outdoors. The Makita 18V Radio Lantern has four LED modes (360° lantern, 3-side lantern, flashlight, and strobe flashlight) and three lighting modes (daylight white, neutral white, and warm white). It gives you Bluetooth along with an FM radio (but no AM). It runs a steep $159 but you can still get the $119 Makita XRM12 if you don't need Bluetooth.
#5 FLEX Stack Pack Storage System
What's your favorite tool storage system? Packout? TStak? Something else? After looking at what the Flex Stack Pack has to offer, you might just change your mind. The deeper we dove into the Flex Stack Pack tool storage system, the more impressed we were. It makes improvements to the basic design of stackable tool boxes, adds premium features you find from other brands, and then takes it to a whole new level with concepts we haven't seen before. Flex Stack Pack is redefining what you can expect from your toolboxes and everyone else is playing catch up. The 3-in-1 rolling tool box starts around $299.
#4 Greenworks 24V Underhood Light
Professional mechanics and automotive hobbyists know that having ample light coverage, especially under the hood, is essential. Underhood lights aren't traditionally for their compact nature but Greenworks' dual-hinge design allows each arm to independently pivot up to 90°. Each side has integrated stops that prevent the light from slamming closed with you're using it. This folding action also allows the light to fit into larger toolbox drawers. You can find this one on Amazon for around $106 as a kit.
#3 Skil LT4832C-11 40V String Trimmer w/Smart Load
The capabilities of the Skil LT4832C-11 40V string trimmer are right in line with what we expect from a residential model, plus, the price tag really sets it apart for value. Even so, the star of this tool is definitely the Smart Load trimmer head. This feature reduces maintenance-related downtime and lets you get back to work much faster than with traditional trimmer heads. Grab it on Amazon for $159 as a kit.
#2 DeWalt FlexVolt Advantage Hammer Drill Combo Kit
DeWalt's FlexVolt Advantage hammer drill is a solid performer when you pair it with a 5.0Ah battery. But stick a FlexVolt battery on it and it's like a whole new tool with drilling speeds that torched the PTR Test Track in its time trial. You can grab it as a bare tool or kit, but you can crank up the value rating even higher when you pick up the combo kit. It includes the hammer drill, the brushless impact driver, a 5.0Ah battery, and FlexVolt battery, and a charger for $399.
#1 Milwaukee M12 Green Cross Line Lasers
Milwaukee disrupted the line laser space in a big way. There are over 7 models to choose from, and our favorite are the M12 cross line lasers. They has green beams that are easier to see than red. The models with point lasers pivot on their plumb spot to make setup easier. Even the target card has a pattern that we found easier to see than most. Kits come packed with a 3.0Ah M12 battery that lasts up to 15 hours. You can find them at Acme Tools starting around $449.
Hammers, levels, and all the other basics? Yeah, we know we skipped those. We wanted to focus on some of the tools and gear that might not be so obvious and that we'd really like to receive (*hint, hint*). After all, getting the unexpected is what makes someone's face light up more than just another tie.
So those are our 12 best tool gifts for the handyman or handywoman—we hope you found it helpful! Whether you want the best Christmas tool gift, Fathers Day gift, or just something to say thank you, hopefully this handyman tool gift guide gives you some of the best ideas of the year!